nba 2011: miami heat versus dallas mavericks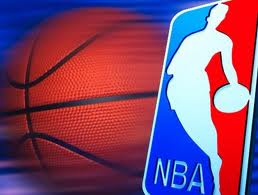 Philippines
May 27, 2011 9:16pm CST
miami heat toppled down chicago bulls 4-1 standing and made it to the nba finals, likewise, the dallas mavericks won in the game 5 against oklahoma city thunders with a 4-1 standing...this means that the nba finals will be played by miami heat and dallas mavericks. They will be competing for the nba 2011 championship trophy...the question is, which of the two teams will be named the 2011 nba champion?
2 responses

• Philippines
30 May 11
my bet is on the dallas mavericks. i believe that the mavericks' time has come. the core players in the mavericks are hungry of a championship. and they are all veterans in the game. jason kidd, nowitzki, terry, marion, peja, and chandler are all aching to have the ring. i am excited to watch game one because it will be the measure how the series will go.

• Philippines
28 May 11
Miami might get a slight advantage because they have home court advantage. Dallas and Miami also shares the best road record in the NBA but Dallas are currently riding a 5 game road winning streak. They eliminated the Blazers in Portland, won both games in L.A., and swept the Thunder in Oklahoma. Including a 15 point turnaround in the fourth quarter of game 4 with less than 5 minutes remaining in the game. That's how lethal Dallas is on the road, they feed off the opponents crowd. On the other hand, Miami has it's Big Three. We all know how they can chunk points on the board. But what impresses me more about Miami is their ability to shut down the opponents best player with terrific D. Look at what they did with the Bulls, they literally demoralized the Bulls with tough defense. They made Derrick Rose non existent and when the game was on the line, LeBron locked on D. Rose. This one is too close to call but I just don't see Dallas stopping LBJ and Wade driving to the basket. If they can contain Wade and James on the perimeter, they have a chance to win the title. Miami has the Big 3 only, other than that they only have Pat Riley. Dallas has depth, they have a deep bench, a veteran point guard, a Dirk Nowitzki. It all boils down to Dallas, if they keep LBJ and Wade on the perimeter, they win it.