How do you do your BBQ?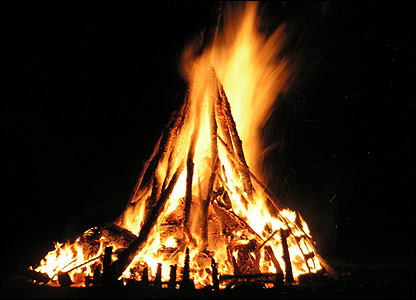 United States
June 8, 2011 9:39am CST
A lot of people are different in tradition to how they have barbecues. Some people only invite their closest friends, some invite the whole family. When I have a barbecue it is usually out of the ordinary.

One day I will have a friend over and she will say hey lets have a BBQ tomorrow. So then we will all call whoever we can to jump on board. Everyone will bring a side dish and some alcohol

and I will bring the meat and we just enjoy cheeseburgers, hotdogs, and sausages on the grill. Usually our BBQ is followed by some swimming and a huge bonfire at the end of the night.

I live out in the country so we usually gas up the four wheelers and make it an event out of the whole deal. How do you BBQ? Do you plan a head of time for it or does it just happen. Share a BBQ story.
2 responses

• United States
27 Jun 11
These days, I prefer natural charcoal over the briquettes because they're easier to carry, ignite faster and I like the scent. Recently, I've started using hickory chips after I light the charcoal. The process can be a little bit much but you get a nice, sweet smoky flavor and the moisture from the chips prevents excessive charring. I love to make my own rubs but my most recent discovery is taco seasoning. I used it to marinate chicken thighs on a whim but these were oven broiled. I can't wait to get more and put it on the grill. Sometimes I barbecue for myself and the man of the house. In summer months, I try to share with immediate family. The latter may happen on Labor Day because I have really long telecommuting project to work on and if I get too inebriated, there goes my money :P BBQ is mostly a whimsical thing on my part.

• United States
27 Jun 11
Taco seasoning ehhh???

Ummmmm I think I am going to have to try it with something and see how it tastes. I am always looking for different spices because the same old pepper, salt, meat tenderizer, and garlic salt is getting old! What are some of them that you mix together and use?

I use a propane grill it is easier for me to use. I am not even sure how to light a charcoal grill besides what lots of fluid and light flame? I dunno. I enjoy when the whole family is together. My stove just recently broke so all i have been able to cook on was stove top and grill.


• United States
18 Jul 11
Never used a propane grill though I did buy a small one years ago and just left out the mechanism so I could use charcoal. I used to do a basic rub w/garlic powder and spicy salt/ Other times, I've used jerk or teriyaki seasoning (dry or wet). Recently I tried grilling veggies and they were good. The best way to do a charcoal grill is to pour fluid on the botton Stack charcoat in small pyramid Cover in lighter fluid If adding chips, let soak in warm water for at least 10 min. Enjoy!

•
16 Aug 12
I love to have a barbecue when it is nice weather.I also like to invite friends or family, usually it is both at the same time. We also like loads of meat to eat so we are like you and we have hotdogs, cheese burgers, chicken, spare ribs, it is great.We also have salad as well as rice, which the rice usually fills us al right up.We also have lots of different sauces to have with the meats as well as dips.