Salak Fruit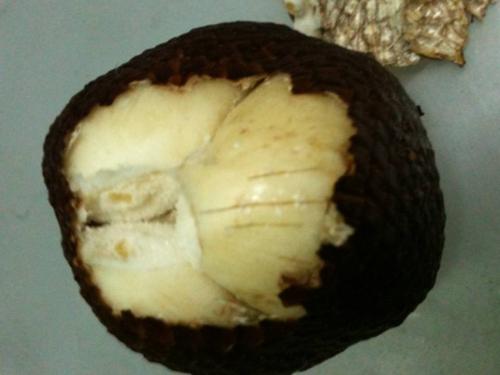 Singapore
6 responses

• Romania
9 Jun 11
Hello Karlim, I haven't tasted a salak fruit before. I had no idea such a fruit exists but the description from Wikipedia makes me think it could be on my list of favorite fruits.

I wonder why this fruits can't be find in Romanian markets.

The article from Wikipedia doesn't tell if these fruits could resist a long way to Europe. Is there a special time of the year when salak fruits can be eaten or you can store them for a longer period of time?

• Romania
11 Jun 11
Well, I live in a small town and we don't have a local Chinatown nor an Asian supermarket.

But I should try to find those fruits during my vacation abroad, when I travel to other European countries. You really made me curious about the taste of this fruit and I can't wait to taste it.





• Philippines
10 Jun 11
Honestly, this is the first time to know about this fruit. I've never tasted nor seen one. From the way Wikipedia shows and describes it, I would imagine salak tastes like longgan, lychee, and lansones rolled into one.

• Indonesia
9 Jun 11
I like salak too.Where do you come from karlim??Do you know where slak come from?


• Malaysia
18 Jun 11
I like salak fruits too. It is more like this assam paya but a lot nicer. Assam paya are too sour for my liking but salak are sweet in nature. I never see salak tree, maybe I did but I didn't recognize it, but if I'm not mistaken it look like rattan tree. Whether it truly origin from indonesia, I also not sure. There are a lot of Salak here in Sarawak and of course Sarawak borders Indonesia Kalimantan. But I don't care much where it come from. I seldom buy it as it cost as high as MYR7 per kilo. And you know it didn't take much for salak to weight up to a kilo. Too pricy for my liking but if I want to eat it I will just buy it.