plan for the weekend

Philippines
June 9, 2011 11:53pm CST
No plan really but one of my officemate ask me to be here in the office on a Saturday. But on Sunday just hang out with my son, go to the mall and most especially go to the Church. Weekend is my only day i could hang out with my son. The only day i could relax my body and mind, in other words my only day to unwind... What about u?
5 responses

• Romania
10 Jun 11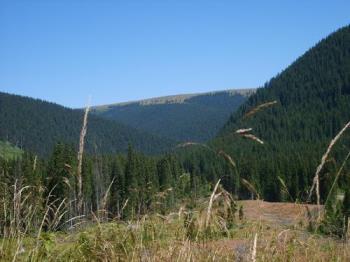 Hello Igatiful_badass and welcome to myLot! I had great plans for this weekend

, especially that in my country there is a national holiday on Monday. We had three days to go off the city but, unfortunately, the weather made us change the plans.

It seems it is going to rain the whole weekend - not a light rain but thunderstorms and heavy rain.

So all our plans are over. We had planned to go camping up in the mountains but in such weather conditions camping is out of the question. This is the place we had planned to go. The picture is taken three years ago, when we went there the last time.

• Philippines
10 Jun 11
wow! go go go and enjoy it with friends and family.

• Canada
17 Jun 11
Hello. I am looking forward to the weekend too. I hope the weather will be fine. It has been raining here almost every day. If the weather would be favorable, I would drive out-of-town and enjoy the refreshing scenic countryside, and also have a nice lunch at one of the nice restaurants out there.


• India
10 Jun 11
usually weekends comes as a evergreen boon to all those who are either working or studying or whatever possible on earth after a long stretched period of boredness !!!!!! so these 2 days of the week i usually plan out properly so that not even a single minute is wasted .... mostly i end up going for a movie or some amusement parks !! obviously everything will be done in my parents presence !!!!! or if they turn out to be busy i spend the time with my cousins or friends !! now since i am stuck up in the hostel i usually end up spending time during the weekends with my classmates who also turn out to be my roommates !! now that other weekend is approaching let me go and plan for it as i am at home now so i get some time with my parents !! happy weekend :):):)

•
10 Jun 11
Me... My weekends are like staying at home surfing the internet, mylot-ing... Done... There's nothing fun at all.