Big Sharks in Illinois (Oooops)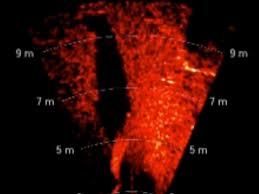 Philippines
June 11, 2011 7:56am CST
Hello Lotters, Didn't mean to scare any one here who lives in the state, but probably something i want you to know in case you weren't much of a Monster-Quest Fan. though, the intention was awareness and not scaring.

. but of course, i doubt most of people go to illinois for a swim in this part of the area. They were rumors coming from a fisherman that they saw sharks that as big as 6 to 12ft or more. of course, it's all hear say until the TEAM investigates it. it was scary because not only it's hard to see but only can see it in only in the SONAR. they failed at first, but they enter into another city, they saw one..but wasn't that aggressive as the Movie like Great white JAWS. i believe these are old but not violent...for now


They were rumored Locness monster in lake champlains but there was never proof except for their possible underground deep water ways. Not a referral link.... http://www.youtube.com/watch?v=BulNO6zMaI8
1 response

• United States
11 Jun 11

Ohhh, wow I guess I better keep away from that area. Though I must admit that Louisiana river looks exactly like the rivers in Arkansas. I do go row boating in August in Arkansas and my mind will be looking out for the Big Sharks now. lol.. Sorry I am a scarey cat.


• Philippines
12 Jun 11

Hello hardworkinggurl, who knows, maybe the lochness are hiding out in your places there like shallow deep waters?

it's amazing that ancient or big fishes started living in the fresh water seas these days. at least that one wasn't that aggressive. what scary me is the big octopus in Sea of Cortez in mexico which is they believed to be 108ft