Do you Need "endorsers" to get Mylot referrals :D?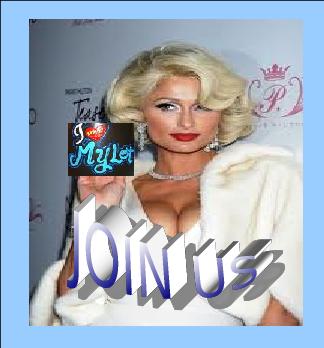 Philippines
June 16, 2011 6:19am CST
Hello Lotters, It's just something that i had in mind, because A LOT of us have been doing our best to
LURE

people from the internet world to join mylot (
the right way informative
). But unfortunately, there had been less success to most people because not only they don't last long or they come back when they wanted to. I don't know which mylotter here had ever attempt to use a Celebrity just to get them into mylot. which is i believe more legitimate and friendly than any other forum site. I am sure those who joined before or during 2007 knows this mylot endorsement instructions which was more like endorsements.. Not a referral LINK. the one with the B http://www.youtube.com/watch?v=CfvELx6654w then with B and PH http://www.youtube.com/watch?v=fOohy454MAU But to be honest, this is even more catchy...... a lot cooler

. not a referral link. http://www.youtube.com/watch?v=UFqhFXdeR8w Well, the point is. we need to drag popular people so that they can understand how good the site is..then lure their fans? (meh!

)as for me i don't have one....another mylotter made a video of this too. Have a nice day to all.
4 responses

• Philippines
2 Aug 11
hi, i think its good if we have an own endorser of our mylot so that we can get many referrals in our own account,but this is no longer needed if we have many friends and family that really wanted to join mylot and through them i could have many referrals too.

• United States
16 Jun 11
Hi Letran, I am not sure using a "Paris Hilton" endorsement is legal though. If we did not get upfront permission would that not be considered copy write endorsing?? Anyways I think some sort of owned endorsement would be fine as whatever entices I am sure can work, but the idea of course is that all members should really learn the site really well so they can guide their referrals. As we know that no activity, no earnings from the referrals. lol

• Philippines
16 Jun 11
yes knight my friend, although that would be nice, I don't think it's necessary or a must. With members unique experiences and characters, guess all of us here are already celebrities in our own right


, guess it's what sets this site apart from the rest, if they would like to join us then I think everyone is welcome, may they be celebrity in their their field or ordinary folks like me.