The obsession of money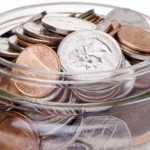 Romania
June 30, 2011 7:58am CST
We always care about the money. For each thing you do, the more we act with care will be paid or, if you do something for free, evaluate, however, in mind, but our offense would have cost if I have been so generous. Others evaluate them according to quality and price of clothes they wear. There are caste fellows to suit the company and that of people wrapped in clothes made ??to order. There are quite extensive gang of ladies with Vuitton purse and the crowd, a little small, those with Hermes bag. We make value judgments and depending on the car of which are given below those you meet and know all want to distinguish a vehicle some expensive one. Then, depending on the outcome evaluation, calculate about how much money must be at meeting. And very often, leave us shaken by even a thought of envy. When we begin to be so interested in money and how our interests change, sometimes, the right to obsession? How we come to think, with some joy that we inherit the fortune of those who have grown and parental grandparents house? At what point in life we learn that money is one thing that really worth fighting? I think it's a sad moment, the category of those who, because not kill us makes us stronger. But others are ready to testify that when they started to make of money more important than one's due precious, meant that in life will help. I missed the chance to understand how and why we care so much money. I struggle further with my strange combination of wasteful and greedy and I understand how other people live and how to build lifetime depending on what they decided at a crucial moment, happened somewhere, sometime ...
8 responses

• South Africa
30 Jun 11
We all need money, what can we do?. Its easy for people who have money to say it nothing. Who would really like to be homeless, even if you went and lived in the woods someone can always buy that land and kick you out. There's no way of escaping today's money hungry life.

• India
1 Jul 11
Yes,it is the real fact that money plays a vital role in our daily life.But,many dont realize the value and just spend it lavishly for unwanted things and so on.

• United States
30 Jun 11
I care about money, but only because it is necessary.People need money in order to survive. My husband and I are struggling, but we are trying to help ourselves. We have the barest necessities and the only bills we have are the ones that most people have, mortgage, power bill, internet, tv, insurance and city bill. Of course we budget for gas in the car and for food. I do not expect to be rich, but it would be nice if my husband and I could just keep ahead on our bills and say to ourselves hey we finally can stop living from paycheck to paycheck.

• Romania
30 Jun 11
I think part of the category, yet privileged population trying to cope from one paycheck to another. First, pay all bills and taxes obedient, diesel car and then the family needed food. So, clothing company, immature, clubs, luxury cars are foreign concepts to me. Money is not an obsession but are required. I wish a decent amount for me and everyone in my situation, as the work that we make. Thanks for response.

• Bacau, Romania
30 Jun 11
We all need money and we can't say that we enjoy life when our pockets are empty,that's a hypocritical attitude from those who claim that,but we can't fall into the trap of judging everything through money.Unfortunately many people do that because they become obsessed with money and they think that this is the mot valuable thing in life.They don't know what real love or real friendship represent,they love fast cars,villas,expensive jewellery and so on;in their eyes you worth nothing without money;what's really sad is the fact that some of these individuals can't even spell their names correctly and yet live in luxury and laugh at other who live and work honestly and can hardly earn to pay their bills,at least that's what's happening in Romania,I don't know about other parts of the world.

• Romania
30 Jun 11
Obsession of money is when you do not. When life forces you to be dependent on them in a greater extent than are your financial possibilities. Before any money is the currency we pay for living life in a certain society. If we live in a primitive society, or at least very simple, the money would not be such a thorny problem and their number would not matter nearly at all, considering the needs of individuals would be too small and too insignificant to require large amounts money. In an ideal life, just without the rigors of civilization understood and experienced by us today, the money or did not exist or would be coveted by anyone. Needs of others could be obtained too little money and much more through self-effort. But today, in XXI century, the money behind all relationships. It is very sad but it is the truth is so painful. Love, friends and family and social relationships are built and fall apart especially because of money. I have lived enough to see how much it means money. For example I realized that my clothes very often gives a superior human value that I am actually. I admit that I admire and material things of great quality that does not have them though, I like and I would be pleased to know that I have but I would not give them real soul satisfaction. True happiness to me is a love that can give those to which I want to live, deserves to do whatever they can to be good. So good I live in the truest meaning of or. Yes, money is needed to cut his way in life more expensive but will never be an answer to happiness. Therefore it is preferable to not become dependence on them, because then we will not know how to appreciate true love and real friends. Thanks for response.

•
30 Jun 11
my mate thinks money is an unwanted necessity we call her a commy what do u think?

• Romania
30 Jun 11
Money is a necessity undesirable, because whatever we do we spin around them. from here .. decide how much each depends on the existence / lack thereof to be happy. clear is that we all have to learn something from every experience that confronts us with the power of money. Thanks for response.


•
1 Jul 11
I think that some people become too obsessed with money, and with showing people that they have money. Women with their designer clothes and men with their expensive cars. There are much better things to spend your money on than these, things that will enhance your life for the better. For example your house, which is where you spend most of your time, should be more important than your clothing or your purse, and your children should be able to go to school at a good school. Surely those things are better to spend money on than things which are just basically there to be shown off.

• India
1 Jul 11
See,now a days nothing is possible without money.In then meanwhile,hardwork is must to earn a lot of money and to spend more money to buy any valuable things or items.We must not sacrifice our familys happiness.Because,most of the people dont even spend time with there family instead they just earn money whole day.

• Lima, Peru
1 Jul 11
Well, the world is dominated by money and we all need it to live. It is true that some people have lot of money and there are some who believe that having money is a blessing from God -possibly be right. The early Christians lived in communities that shared their goods together. I've read that a similar experience of community was made, many years ago, in the USA, but was not good because some members did not cooperate in the same way as the others. I think our relationship with money should not be influenced by greed and avarice. :)