I am not able to open facebook.

India
July 2, 2011 11:29am CST
I am not able to open facebook. I have subscribed a new wifi broadband connection named as TIkona today. The speed of this connection is really good. But I am not able to open facebook there, all other websites are easily loaded. What can be the problem? Please suggest me.
5 responses

• India
3 Jul 11
Ask the admin of tikona about this problem which is going on with you. I may be possible that DNS programmed in such a way that anyone cant get connect to facebook. If so happens that tikona avoid customers to connect to facebook to regulate the bandwidth use then you have to migrate to any other internet providing company.

• United States
2 Jul 11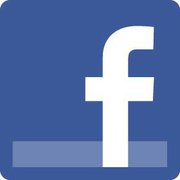 I have never heard of that internet service.I have also never heard of a service provider blocking a site.

I would call the new internet service provider and ask why and how you can get it.

Good luck.


• India
2 Jul 11
Its important to note that whether the Tikona agrees to surf the site facebook. Many of the providers will block the facebook to minimise the bandwidth for the sake of getting more things fast.. So I think you should check that too.

• India
24 Jul 11
I think sometimes there is some site banned from internet providers. And sometimes there are working of site updating goes so this time site can not open but after sometime this is open very easily. Sometimes I have also face this problem but I know this is not a big problem and I check it again after sometime.