What IF..you will received an FR from someone who you know is already DEAD?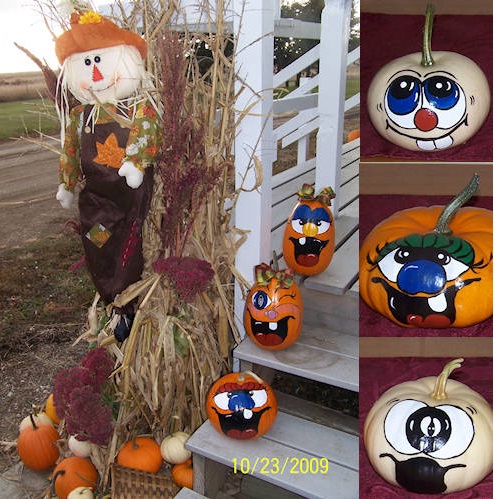 Philippines
July 6, 2011 10:59pm CST
Oh my goodness...I don't know why this topic comes up again. Since yesterday I am having this topic/issue with dead person account in facebook. okay...what if you deleted a friend who is already dead and suddenly you received a friend's request

will/would you accept it? did this happened to anyone? I am now freaking


November is still so far,not even October (+_+)
5 responses

• Philippines
7 Jul 11

Hello my friend since yesterday your headless as bhaby use word to her discussion. I'm thinking hollowen is to far but in the end of summer your topic is from another side of life.

Anyway accept it might be she/he want to play with you or asking you about the farmville, hit pillow and others.. or may be he/she remind about something..




• Philippines
7 Jul 11
Hi! Oh my you're so into this kind of thing huh...?

Anyways, if I got friend request, I'll accept it. Then I'll tell that person through message, hey go online in chat. Let's chat! I missed you.

That would be sure fun!!! What do you think? I think that's fun..


• India
11 Jul 11
Jai beta In this world, every thing is possible, i guess some body, may be relative of the person is using the account, so don't get worried so much, FB I have but i visit there only when i get a friend request, approve, say thanks, but i get so many mails from that site, never bother, i don't have time for all those you know.. Thanks for sharing, Blessings from Baba God bless you, have a nice day ahead.
Professor '@Bhuwan@'.
.

• Mexico
11 Jul 11
HI jaiho:I think you are delaing with this subject because it has come to you over and over again

. I think I won't accept it, because it's a creepy situation. It would scares me a lot. Just because of that I won't. ALVARO

• Philippines
11 Jul 11
hello Alvaro, Uh uh...i guess i will accept it and find out who is using the account.

Okay,now I know how to scare you my dear (hahaha) just kidding. have a good day


• Philippines
13 Sep 11
That is indeed scary. It never happens to me but just the thought of it makes me scared already haha. I would be really scared but I know it is just a prank. Not a very good prank though.