If you are a fan of Marc Nelson, then you will love this article

Philippines
July 14, 2011 5:18pm CST
No doubt I am a fan of Marc Nelson not only I was inspired with the history of being person whose from very slim to a Beef Guy person. Its good to know that he finds Philippines to be a good place to stay and have a a good time here in Philippines. I love the article mention below. So I like to share it with everybody. REFERENCE: http://ph.omg.yahoo.com/news/omg--purple-seat---marc-nelson-can%E2%80%99t-ask-for-more.html
8 responses

• Philippines
15 Jul 11
I didnt know who Marc Nelson was but im really happy that a foreigner took a liking to our country.I feel proud. GO PHLIPPINES!!.. LOlz

• Philippines
15 Jul 11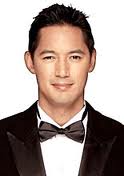 Hello syoti,

I've known and only seen marc nelson in the Amazing Race games and I am so proud to have seen his talent on that race. more so now because he's completely advocate and appreciate how good our country is. something that others doesn't see in our country, forcing and getting them decide to leave. i hope with his advocacy, people will learn and decide to go back home



• Thailand
22 Jul 11
I like Marc Nelson, as well. He seems nice and very approachable. I like his accent, too.hihihi


He should enjoy living in the Philippines. Girls are everywhere and the showbiz/entertainment industry have been treating him quite well.


• United States
19 Jul 11
Thanks for sharing the article. To be perfectly honest with you, I really haven't heard of Marc Nelson prior to this articule. But the article was interesting and moving. Especially seeing the fact that he is so dedicated to the Philippines and how much he praises it.

• Philippines
15 Jul 11
Yes, i have read this article a while ago, and it made me more a fan of him. I am sure, my daughter will be so happy to hear this because she's a fan too. We both are . I have observed that not only Marc Nielson loves the Philippines, but also Kobe Bryant and other artists who keeps coming back here. I am so proud of the Philippines, really!

• Philippines
15 Jul 11
it's a very nice interview that promotes positive outlook on our native land. beauty truly is in the eye of the beholder. because in his case, he sees big potential in the philippines whereas others see differently. i admire his involvement in sports and preservation of nature. his advocacies are something that others could really emulate. thanks for sharing the article. nice one.


• Philippines
15 Jul 11
A lot of foreigners are like Marc, it's only the Filipinos (Most of us) that don't see the real beauty that the Phillipines have to offer. More often than not, we just complain instead of taking action. Always pointing to the faults of others other than their own.