A familiar restaurant change new management

United States
July 18, 2011 8:32pm CST
Have been while I didn't visit this Vietnamese restaurant with my parent, and today I suddenly have this craving to try the famous beef noodle soup. The same location and same sign. The menu items are the same, but it seems the crews are totally different. I guess that is new management and new crews. When I made my regular order, this new waiter probably didn't fully understand what I want, so I just made it easy on him. From what I order, and what I got, it wasn't like before, probably new chef, and new style which I am not familiar with yet. The quantity per se was much less than before too. So, after this time, I might be a bit disappointed. My question is, if a familiar restaurant you went to all the time, all of sudden, they change new management, would you visit them again? I probably think twice.
4 responses

• Philippines
9 Aug 11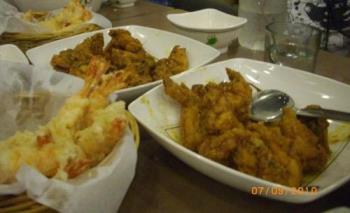 Yes I'd visit them again even if they changed management. I think it is always good to check if they still do give me the same satisfaction. I'd order my favorite dishes again of course to compare if they are still as good. But if what you experienced will be the same experience I'd get then that is of course a lesson learned. Certainly that will be the first and last time I'd eat on that restaurant again.


• United States
23 Jul 11
That would depend on the quality of the food. I know how that feels because it has happened to me. If it is not up to my standards, then I will probably never go back. If it is still a great place with great food, then I will probably go back. The old owners may have been loosing money with larger portions, so they new owner changed it a little. The choice is ultimately up to you.

• United States
19 Jul 11
I too would have been disappointed. You had one taste in mind and it wasn't the same as you remembered from before. I feel that way about certain foods. A brownie is suppose to taste a certain way or I am disappointed. Perhaps the new restaurant will have something you really like and can continue to visit them.

• Malaysia
19 Jul 11
I had came across a few restaurants, where they suddenly changed their management after a few years of operating the business. Most of them, even changed their room colors and furniture, too. Only one restaurant seems very special, they still trying their best to maintain the place just the way they are. Even their food seems still as delicious as before when the restaurant was still under the old management. Even the prices of the food seems not really hike much as compared to the other restaurants which under new management. So for me, i will still visit this special restaurant, since i am still satisfied with their service and price.