Blackberry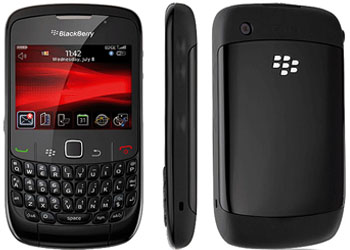 July 19, 2011 5:55am CST
about 4 months ago i joined the masses and became a blackberry user. I had had a nokia x6 touch screen phone, that was amazing! it was like an iphone that you could scroll down through apps, just like an iphone, and i loved it. but i decided to sell it and get something more practical. I hadn't had a keypad phone in around 4 years, and not only was i going from touch screen to keypad, i was going to a qwerty keypad! but i figured the better internet, bbm and instant access to my emails would make it worthwhile. and it has! i can interact with my friends quicker and easier than a text and i get notifications of my emails instantly on my phone. i have to say i love it. it's quite basic looking and doesn't have the wow factor that my nokia did, but i do love it :) one thing is though, i have a blackberry 8520 and without the gprs i cannot update my location on facebook, and check in which is something i was quite looking forward to. i like the new blackberry torch and if i could get a decent second hand one i would think about buying it. i couldn't afford to buy a new one, and i don't think i would want to even try and save up for one on the offchance i didn't like it, because the reviews for it have been very very mixed. does anyone else have a blackberry? and do you love it?
2 responses

• India
20 Jul 11
ya right said. as per my view if I want to compare blackberry,iphone and nokia at a glance.. blackberry querty keypad doesn't give that ease to operate well. When I was having one, I felt it so complicated that i felt like hitting my head somewhere while knowing its functionalities.. But nokia is damn good than blackberry. Its so easy to use evene a layman can happily operate it. Real thanks to nokia guys for doing lots of end user surveys to make our life simple. Additionally I can say its like getting iphone features in nokia x6 at a cheap cost and no jail breaking issues.. Coz thats where iphone fails to come to the entire mass of people.. Apart from this, iphone heavy cost still stands as a dememrit as per me.. Do u agree?

•
21 Jul 11
oh i agree completely, it is FAR too expensive!! to be honest i can't really see the justification of it being so expensive, not when there are similar phones on the market for a smaller price, like the samsung glaxay for example! i mean that phone is amazing!! and can do everything an iphone can if not more, at a cheaper price!! i'm thinking about going back to my nokia.. lol! what phone do you currently have?


• United States
14 Aug 11
I'm bored...But I'm glad you like you blackberry. This was a nice discussion about the different aspects of a piece of equipment that I know nothing about. Thank you for shedding some light on the subject. It's funny what we do when we're bored...I just came onto myLot and started here with your discussions because you're always good for a laugh, but you haven't started too many this week. hope you had a good weekend. I'm not weird, just bored...maybe a little weird.lol

•
15 Aug 11
haha this was a weird day.. i was bored. wanted to write a discussion..and for once i didnt have much to say haha and i adore my phone :)