I need to go to my Land...

United States
July 19, 2011 7:10pm CST
Talk about a vacation sometime you want to get away from reality and have a ball in fantasy world land where everything is free such as the food, clothes, everything, talk about a nice vacation where I can get any and everything that I want and be at ease, I mean wow that would be lovely I mean I can fantasize right I don't even know if I spelled that right but oh well. How is everyone doing today who has went on a vacation in there mind yet i know that I have, LOl. If you could go on a vacation in your mind and everything is paid for where would you go and what would you do? I mean just imagine the wind just blowing threw your hair even if you don't have none, LOl, and imagine that all the drinks where free alcohol or non it don't matter, and the food oh man I like to eat so imagine they said that the food was free, wow I think I would come back ten pound heavier, LOL. I tell you I don't know how I would act. I mean I'm just wishing yall. If you was to turn on the t.v right now and they said that just for today everything is free but it is only for 1 hr how many of you would be in line so fast, I know I would rack up. But where would you go first?
4 responses

• Philippines
9 Aug 11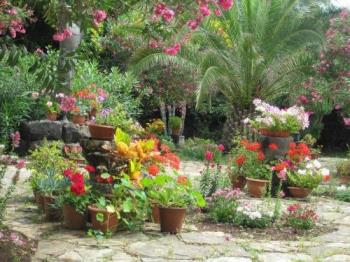 Well I am not really going to go in a place that would give free food and drinks and practically everything. I think it is great to enjoy everything for free in an hour but I think that is not the first place I would go. I would still prefer to go to the Holy Land even if it is only for an hour. I've been dreaming to go to this place so if I could have a free trip to this place even for just and hour then I'd be really happy.


• United Kingdom
24 Jul 11
I think that you are talking about an all inclusive vacation resort. This sort of thing would be relaxing and give you everything that you want. It seems to be the holiday of your dreams. In my dreams I would love to spend one year exploring the Caribbean Islands, Central America and South America. I would go by bus and ferry but by air when I had to. I would go by train where trains exist. If everything was free for one hour I would get on my laptop and buy a trip around the world, then I would buy a gemstone globe on my laptop. Then I would phone a garden center and buy five thousand pounds worth of plants for my garden, a swimming pool and a hot spa. I would finally buy a house in my local area worth as much money as possible. Then I would make this house into a guest house. It would be a very busy hour.


• Cagayan De Oro, Philippines
20 Jul 11
Hi walking, I would go somewhere where I can bring and use my favorite gears, a .357 cal hunting revolver for big game, .22 rifle for small game, hunting knife, GPS, digital camera, provisions for survival only, and a lot of time to see the great expanses of land, plant trees, feel the breeze, savor the silence and just be one with nature. I wish to be back there every year to see my trees grow and to feel the thrill of the hunt once more.