xp is a nice os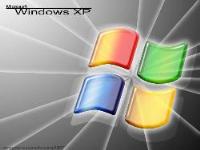 India
September 3, 2006 12:53am CST
With the release of Windows XP in October 2001, Microsoft merged its two Windows operating system lines for consumers and businesses, uniting them around the 2000 code base. The "XP" in Windows XP stands for "experience," symbolizing the innovative experiences that Windows can offer to personal computer users. With XP, home users can work with and enjoy music, movies, messaging, and photos with their computer, while business users can work smarter and faster, thanks to new technical-support technology, a fresh user interface, and many other improvements that make it easier to use for a wide range of tasks.
4 responses



• India
3 Sep 06
Yes it is. Truely it is very user frndy os.Actually to me this is the most flexible os. Am really impresed by it and moreover I must say that this os meets my requirements Can u plz send more informations bout the os? I'll be really happy if u gimme a link where I can learn more 'bout Registry ..

• India
3 Sep 06
Windows XP is a line of operating systems developed by Microsoft for use on general-purpose computer systems, including home and business desktops, notebook computers, and media centers. The letters "XP" stand for experience.[1] Codenamed Whistler during its development, Windows XP is the successor to both Windows 2000 and Windows Me, and is the first consumer-oriented operating system produced by Microsoft to be built on the Windows NT kernel and architecture. With the release of Windows XP, the Windows 95/98 architecture was finally discontinued. Windows XP was first released on October 25, 2001, and as of 2006 continues to be the most recent consumer version of Microsoft Windows available, with over 400 million copies in use, according to an estimate by an IDC analyst.[2] The most common editions of the operating system are Windows XP Home Edition, which is targeted at home users, and Windows XP Professional, which has additional features such as support for Windows Server domains and dual processors, and is targeted at power users and business clients. Windows XP Media Center Edition consists of Windows XP Professional with new features enhancing the ability to record and watch TV shows, watch DVDs, listen to music and more. Windows XP Tablet PC Edition is designed to run the ink-aware Tablet PC platform. Two separate 64-bit versions of Windows XP were also released, Windows XP 64-bit Edition for IA-64 (Itanium) processors and Windows XP Professional x64 Edition for AMD64/EM64T processors. Windows XP is known for its improved stability and efficiency over previous versions of Windows. It presents a significantly redesigned graphical user interface (GUI), a change Microsoft promoted as more user-friendly than previous versions of Windows. New software management capabilities were introduced to avoid the "DLL hell" that plagued older consumer versions of Windows. It is also the first version of Windows to use product activation to combat software piracy, a restriction that did not sit well with some users and privacy advocates. Windows XP has also been criticized by some users for security vulnerabilities, tight integration of applications such as Internet Explorer and Windows Media Player, and for aspects of its user interface. Windows Vista is scheduled to be the next major revision of Microsoft Windows, with a planned release date of November 2006 for business editions, and January 2007 for other editions.