Home-made pizza definitely beats the rest!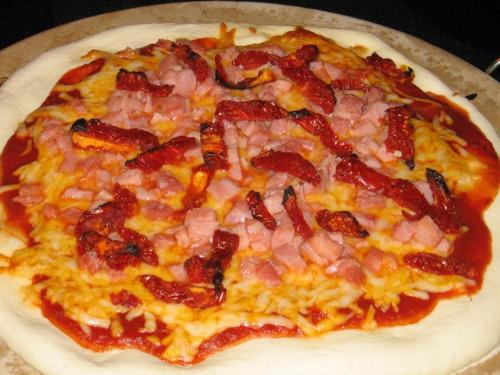 July 21, 2011 4:42am CST
I remember so many times that i've had pizza from places like Pizza Hut or Dominos and sure, you make your order and within 30 minutes (or three hours into the middle of the night as experience once told me) you're eating hot steamy tasty pizza. But what i really love is making my own pizzas! They're so much cheaper and often taste just as amazing, and its often much more fun to make your own anyway!
5 responses

• United Arab Emirates
26 Mar 12
Sure, it is really fun when you try making Pizza. You could add anything you want. You could make any recipe and any kinds of suce. It is just the wonderful and YUMMY Pizza.

• United States
23 Jul 11
Homemade pizza is tasty! But I don't make often, I'd rather order out because I rarely have the ingredients. I use the easy make dough that you just have to add water to, it saves time.

• United States
21 Jul 11
Home-made pizza is definitely the best. My mom makes it really well and we all love her pizza. But sometimes I crave pizza from this really good restaurant that's not too far from my house. I guess it's whatever I'm in the mood for.

• South Korea
21 Jul 11
i can't make pizzas but i love my aunts home made pizzas

I have always been a lousy cook but my aunt is an expert. I love every thing she cooks and she makes pizzas that taste so heavenly!!

• Indonesia
21 Jul 11
i don't know how to make pizza but my mom knows, and when she make pizza i always ask for more mozarella cheese. and it's true what you said that home-made pizza is the best...