india england series 2011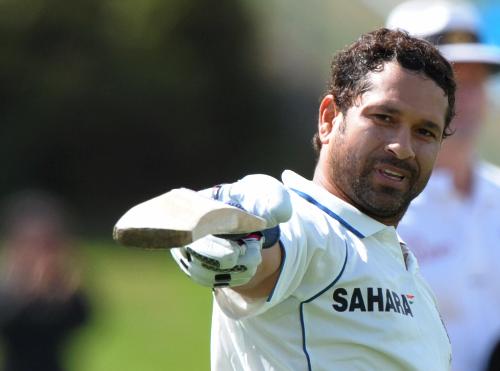 India
July 24, 2011 11:29pm CST
will india be able to chase the fighting total of england. india will play with only 9 batsmen in 2nd innings. will sachin be able to make 100th ton on lords. 2 indian players have got injured.
5 responses


• India
25 Jul 11
yeah we have to be satisfied with draw if its difficult to score on pitch of day 5. lets just hope 4 the best.

• India
25 Jul 11
Hi tapesh123, It seems to be very difficult at this point of time. England has got a very good bowling line up and it's not the same pitch as it was on day 1. Apart from that, Sachin is suffering from viral fever so we should not expect much from him, Gambhir has already been hit on his elbow. Zaheer is not a batsman so his fitness does not make any difference at this point of time. Now India doesn't have any choice of draw, we will have to either win or lose this test match. Result of this match will be decided in first 2 hours of the match. If you ask me, the match is 70-30 (England-India). Let's hope for the best. India should try to play like 70 overs match, go for 378 total.

• India
25 Jul 11
the most important is that they should play their natural game. just 1 big partnership is to change the whole scenerio.

• India
25 Jul 11
I am not that optimistic of India chasing a stiff target of 458 runs to win the match. Having scored 80 runs loosing wicket, India needs another 378 runs with 9 wickets in hand which is a stiff target on the fifth day of a test match and that too at lords where there is lot of swing and bounce for the entire duration of innings. Although both the injured batsmen, Tendulkar and Gambhir are expected to bat today, India will have to play to their best potential to salvage a draw.

• India
25 Jul 11
Let's see what happens when India goes for the batting today

• India
25 Jul 11
yeah saurab being an indian we can just hope for the best

• India
25 Jul 11
I think now it will be very difficult for Indian team because now they lost their first test match by 196 runs. So now the way is very difficult for Indian team. I think the problem of fitness is a big issue for our Indian team because as we see that our two most good players like Sachin and Zaheer have fitness problem. And zhaeer Khan is now out of team. So not it will be very difficult for India.