Back to mylot, heres a poem.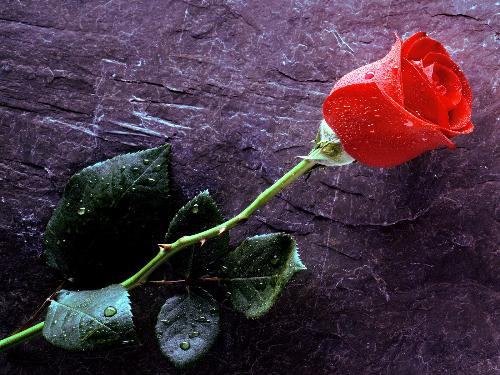 Canada
July 25, 2011 5:24pm CST
Hi mylot, Just glad that school is all over. School did take up a lot of my free time, as I was suppose to begin summer vacation 3 months ago, but decided to go to school for my future courses in the up coming semester. Now I can start creating some discussions that hit me during my days. Lately I have only been able to reply to discussions, as I found it more simpler as usually my replies are less descriptive than a discussion. Well here is the poem, hopefully you find it inspiring as I did. It was written by Tupac Shakur. Yes the legendary rapper himself wrote poetry, as he did attend art school for a period of time before becoming who he is known for. Keep in mind, he was younger than 25 years old when he wrote this. The Rose that Grew from Concrete Did you hear about the rose that grew from concrete? Proving nature's law wrong it Learned to walk without having feet. Funny it seems, but by keeping it's dreams, It learned to breathe fresh air. Long live the rose that grew from concrete When no one else cared. Tupac Shakur. Here is a link where he refers to the meaning of this poem. http://www.youtube.com/watch?v=DfhU6KdMtl0
1 response

• Daytona Beach, Florida
25 Jul 11
Can't say I'm surprised. Many artists explore different passions before setteling on one thing. Or, they do a number of things. Whatever makes them the most happy. Who knows, while his poems may not be published every day doesn't mean he still isn't doing that. It could've turned into a side hobby something to do. Though the one you've posted is an interesting read.

• Canada
25 Jul 11
Agreed, thanks for the reply. Though, I must inform you, Tupac Shakur, also known as 2pac, was murdered at the age of 25, with reasons still unknown, and surprisingly also an unsolved case. I assumed you didn't know just cause of, "while his poems may not be published every day doesn't mean he still isn't doing that". I do apologize if you did know, my assumptions may be wrong. But again, thanks for your input, many artists do have hidden passions that they don't comfortably exposed to everyone