We definitely need this kind of security on ATM

United States
July 29, 2011 11:05pm CST
Recently, I read this short article about A Russian made ATM machine, which of course is using in Russia. It has all sort of security put together to secure the withdrawal of their customers. They have this lie - detector; finger scanner; facial recognition camera; and voice detector as well. With all these security devices put together in one ATM, you are sure to have confidence there won't be no small criminal act to steal your PIN, or duplicate your card. Maybe we should need one of those security device installed in our ATM to ensure the safety of our cash withdrawal from ATM.
4 responses

• Philippines
15 Oct 11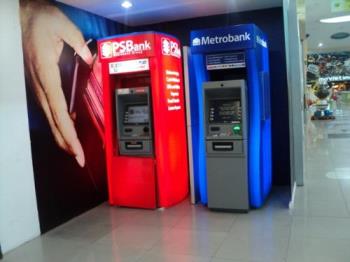 What an impressive kind of security on Russian ATM. Imagine lie detector, finger scanner, facial recognition camera and even a voice detector. I think if all ATM will have those security measures then ATM banking will be very, very secured and satisfying. But we don't have that kind of strict security in our ATMs so we just have to take the necessary precautions all by ourselves.


• India
1 Aug 11
Yes friend you are right on ATM section security is must. Because every where criminal is there and their eyes more sharp than us. But I think at least in India Govt. should do not provide any security.

• Philippines
30 Jul 11
Wow. This is some ATM the Russians made. When it comes to gadgets for warfare, I understand that they're one of the leading manufacturers. Maybe they got bored and just applied their knowledge of it to something else like a ATM machine.

• India
30 Jul 11
Lie - detector, finger scanner, facial recognition, voice detector Wow! so many security fetaures in an ATM. Not sure How Lie - detector is impletemented there, will you have to wear any special costume before entering the ATM. Will it be financially feasible for Banks to offer these ATM's everywhere?