Can Online Earning be stable as Regular Job?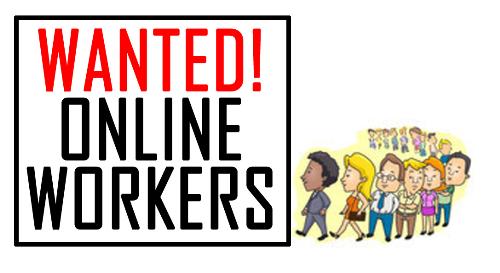 Philippines
August 2, 2011 2:24am CST
Technology has affected each and everyone from around the Globe. Technology is the only thing that is not static it always change. And technology not only affects the volume of work to be done from manual to automatic. Now Jobs are also formed through the World Wide Web. No one might have imagine that it is impossible but now there are large number of sites that offers jobs online. Some are successful,some are not that patient enough, some are scammed,some are the scam makers, some gave up their job for online money making and some can't find a regular job so they stick on online earning,some make BOTH. Well I do belong on the last group I do BOTH. I have MyLot as a part-time and my regular job. I only have MyLot as my stuff, because I can't join on some other sites, maybe because I don't trust them, some sites challenges you, and sometimes they let you down, I have read one site saying "IF YOU ARE NOT EXCELLENT IN ENGLISH GRAMMAR DO NOT JOIN" funny huh, I find it mean, what if someone interested to them think of himself to have an excellent English Grammar but did not passed, haha that hurts. Moreover I would like to know can online earning as stable as regular job? How many here are fulltime online earner and how much have they got on online jobs per month. How many online earning site have you signed up?And how long have you been working on online jobs, can it be stable?
6 responses

• United States
2 Aug 11
I do all of my online work as a part time job, to me that is what it is, between having another part time job and having some other things that I do offline. I have a fairly stable income offline. But if for some reason something offline happened and I wasn't working then I would have to depend on what I make online, I wouldn't be able to make that type of cash online, but I can make a stable income as its there daily. All I have to do is turn on the computer spend a few hours a day, and I have cash, that I will be payed at the first of the next month, to me that is stable.

• United States
5 Aug 11
Try 20 dollars2 surf they are great and they do pay, just remember though if you dont turn it on.You wont make money. I hate it when I see people not using it, they join then never use it to me that just isn't right.

• United States
3 Aug 11
No thats the one big thing about internet earnings. You might be able to make enough money online to live off of but it will never be a reliable income. Program might discontine, they might close your account, they might start paying less theres just to much possible things that could occur that disqualify online earnings as a stable income.

• Philippines
4 Aug 11
Well I think If we will see it's just like any other company in a regular job right, they migh raise or fall, hmmm, just that sometimes we think online will do less but in reality we must put a lot of effort, it's like no work no pay in jobs on line.:)_

• United States
2 Aug 11
Well some people have claimed this was the case. Then again there have been a number of lies on the Internet, where people tend to make some claims for whatever benefits that will determine them to be. Of course, one must wonder that out there, someone has to have achieved some extreme level of success after all, after all of this time to say the very least. So I don't really know at this point. I think that it is rather discovering the right combination of websites that will work as they should. Of course there are times where we think something is good, but they waste more time than they are worth. The key to properly making an online income is to find a formula where you work just as many hours as you would at a normal job or less if you can manage it. That is the key one hundred percent of the time.

• Philippines
3 Aug 11
Yes discovering right websites that will honestly pay you, is a number one task when you look for an on line job but then they are hard to find, there are time there is a registration fee before you have signed up but then sometimes those who put registrations fees says they are not scam and they offer money back guarantees to ensure you that, but then who would believe right, it is so hard to earn that money just to be taken away from you but then how could one know when a site is a scam or not? :)

• Malaysia
2 Aug 11
I earn 20 bucks from a data entry site in one month. It is not even enough to pay me internet bill. And I worked so hard to get it. Sometimes I think internet is playing with me. I don't like it. I hope someday there are sites that true enough to hire people like me. I am genuine of course...ha..ah



• Philippines
2 Aug 11
I've seen good sites that really pays, but their jobs are more of a serious offers like you have be experienced programmer a systems analyst, digital editor, graphic artist, and that's for a Computer Major Graduate of which I graduated but not experienced so I csn just do jobs like this..:)

• Guangzhou, China
2 Aug 11
Online earning is very unstable since there are few reliable websites which will pay for you honestly at last. And actually it is not easy to earn via the net and this income is low. I can't make a living by such a low earning. So it is still better to have a regular job and work for the online job in your spare time. I love China




• Philippines
2 Aug 11
In my own experience, legitimate sites are really hard to find. But I heard that some MyLoters are engaged on fultime online earning, they find it good, just that I think this is not stable like a job that you will expect a month to month salary, but then both online or regular jobs are no work no pay, sometimes all work little pay.

• Philippines
27 Sep 11
I do found people who are really making decent income on the Internet, not just decent income but big money online, and right now, I am following their lead. It is not easy though, but it's worth it, I have seen the foundation being laid out and I can see where I am heading to.