Whose trunk is this anyway?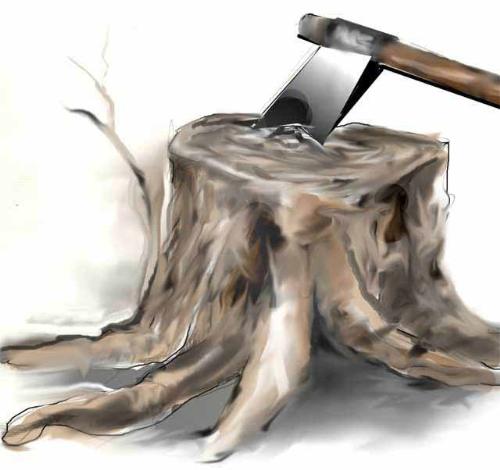 India
August 9, 2011 4:06am CST
Driven by greed and mad rush to development, man is indulging in tree felling, causing a severe damage to the fragile environment. In this process the ignorant man is ignoring the fact that, he's cutting himself. He's unaware that the so called trunk is that of the Trunk of the Humanity.[b][/b]
1 response

• China
9 Aug 11
Humans are supposed to be aware of the importance of forest with those trees that help us humans and our environment. Yet some people are not protecting the forest, but cut the trees down in bulk, which is really a disaster to us humans and our environment. I think that governments are mainly to blame for this. If they take strict measures, it could be prevented and a good number of trees could be saved. What a grief! Thank you for your discussion.