Can books influence the character of a person or not ?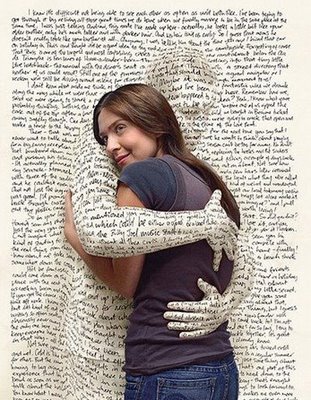 India
August 11, 2011 12:24pm CST
To me , it it is definite.The character of a person is very well influenced by the books he reads. The have read only a limited number of books. Some of them are fictions , some are biographies , some are general. To me, every book had contributed even a little bit to my character and knowledge. My view about the world around me has changed a lot through this books. What is your experience on the book you came across? Do any book influenced your life?
4 responses

• Philippines
2 Dec 11
hi, i dont think so that a book can influence the character of a person,because the person itself will only can drive his/her character to be,i have many knew people who loved to read but never influenced their attitude or even their self,maybe knowledge will only be added to them but attitude maybe not.

• United States
16 Sep 11
I would say that this could be true up to a point. There are many things that contribute to a person's character and books are only one of them. I find with certain books, I find myself coming away inspired, or understanding myself better... or even sometimes the author will have a thought or feeling in common with me and be able to explain it in a way that I never could which helps take my ability to communicate my feelings to others (when needed, of course) to a whole new level. I would not say, however, that my character is influenced by books in such a way that I find myself modeling my thoughts and mannerisms and other areas in my life after what the book depicts. That doesn't mean I don't think about the perspective the book offers whenever I experience something that could be related to said perspective, however.

• India
16 Aug 11
Books are an important part of growing up and reading books as a child helps in the development of an individual and affects the way he thinks, views and perceives things. After reading a particular book, you may well find yourself thinking and reasoning differently. You have understood certain character traits and that is all part of growing up. Every single book has something to offer and it surely, makes us who we are. There have been quite a few books that have influenced me. Among the recent ones, there is The Kite Runner. It is a beautiful book. Then there was this book in Bengali named 'Kalbela' and it was one of the very best I have ever read. It changed my views about politics in India to some extent.

• Beaconsfield, Quebec
11 Aug 11
I do think that it's possible that a book may influence the character of a person. At least, in some cases, I do think that it can. I wouldn't necessarily say that this may happen with every book that someone reads, but I can certainly believe that this may happen with some books that someone reads. I have an easy time believing it. When reading some books, I find that it does give me new knowledge and a different insight into a subject or other. Some books do seem to change my way of thinking in a small way.