9/11 Memorial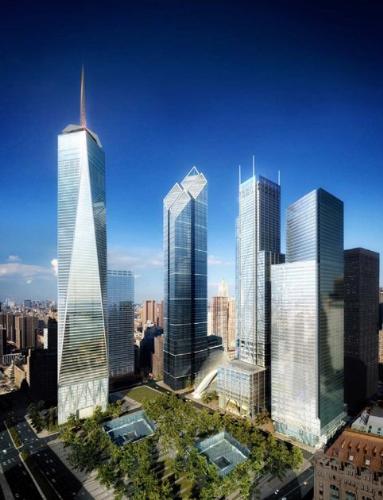 Singapore
August 14, 2011 11:49am CST
Come this September 11, it would be the 10th anniversary of the horrific 9/11 where America came under attack. I believe the world came to a standstill which saw the collapse of the World Trade Center Twin Towers in New York. Sadly, most of the 2753 fatalities' remains could not be recovered from the aftermath. I can feel and understand the anguish for these families. However, I hope that the "Ground Zero" memorial has been completed recently will bring about some closure to those family members and love ones. The memorial will not only be a tourist attraction but a place for New Yorkers, Americans and the rest of the world to honor and share the sorrows of those who fought and/or perished. So, will you be making a date to visit the opening of the 9/11 memorial? Read more: http://news.yahoo.com/behind-the-scenes-look-at-9-11-memorial.html
3 responses

• United States
14 Aug 11
Wow it will be ten years since it happened, I remember that day as if it where yesterday, it was crazy. I watched it live as the second plane hit and I will never forget the feeling I got in my stomach. I was devistated and yes it put a standstill on our country, but at the same time I also believe it brought the county closer, meaning people where alot kinder to one another for a while anyways. I am looking forward to all the rememberances that will be on tv. My favorite one is of a fire fighters first day on the job and it happen to be 9/11, it is hosted by Robert Deniro, I forgot the name, but if you get the chance and you have yet to watch this documentory, it is a must see.

• Singapore
15 Aug 11
crlconnors, Time certainly flies and yes this event will remain in our minds for a long time. I believe 9/11 did not just affect America and Americans but the rest of the world as well. One thing for sure, it did pave the way to an awakening and not take things for granted - especially when it has to do with the national security of your country. I was in the US when 9/11 took place as well and like many Americans I was shocked. Somehow, it just did not seem real and came to my senses when the towers disappeared in smoke. It was sad indeed.

• United States
15 Aug 11
Wow...it's already been ten years. That's incredible. I still remember the incident like it was yesterday. I was still in elementary school, and my parents had told me that some bad guys had flown a plane into some tall towers. I didn't really understand what all the hype was about that week. My dad just sat in front of the TV watching the news for days, and I couldn't understand why he would want to see the same story being told over and over again. He told me it was just too horrific, and that we should all take the time to understand. Ten years later, I finally fully understand what went on that day so long ago. I fully understand why my teachers had been crying. I understand why the story was on the TV for so long. I understand why people, today, still recount that day. And I understand why they would build a memorial. I cry for those families on 9/11 each year, and I can feel their pain, but no one will feel it as well as them. But I do hope this memorial will slightly ease their anguish. Never forget 9/11. Annie

• Philippines
17 Aug 11
This event was really horrible. I remember waking up and turning on the TV and viewing this inadvertently. We should definitely take note of this event so the lives lost because of this event won't be of any waste.