Where can I find McSpaghetti?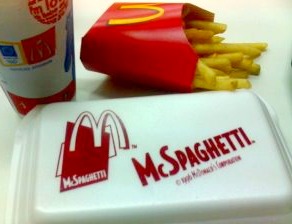 Philippines
August 16, 2011 3:40am CST
My favorite fast-food chain in the world is McDonald's. And my favorite is McSpaghetti, it's delicious and saucy. However, when I traveled to some countries like in US and Singapore, my favorite meal is not available. Is it really true that McSpaghetti is only available in the Philippines? Why? I guess everyone should try it.
3 responses

• Philippines
23 Aug 11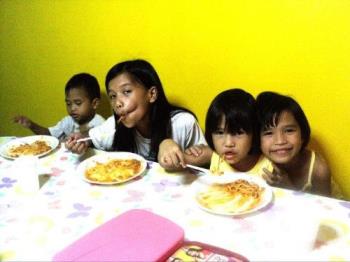 You are not the first one who told that. I guess there are indeed some more McDonalds around the world where spaghetti is not sold. The Filipinos especially the kids do love spaghetti so McDonald can't miss serving this favorite food here. I don't know where else they serve McSpaghetti but even if I find a McDo in a country that does not serve spaghetti I need not worry. I can cook spaghetti in 10 minutes so no problem.


• United States
16 Aug 11
Wow, that's really cool. I've never heard of McSpaghetti before. I'm pretty sure they don't have it where I live in the U.S. I'd be curious to try it though and see what it's like.

• China
16 Aug 11
i have never had a chance to taste Mcspaghette and i will try it when on buniness to philippines next time.