to be a model..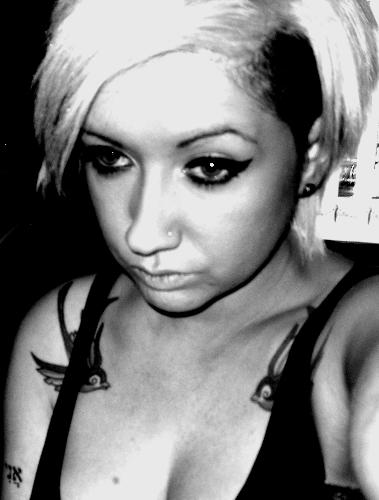 August 17, 2011 9:00am CST
Modelling isn't something I have thought of, ever. I've had friends have told me to go into it, and I have had people that have stopped me and asked me to model for catalogues, and brochures to like advertise where I live, and the gay community and stuff like that, but I've just ever thought about it. I don't consider myself to be anything special or overly attractive, and I'm very tiny, I'm only 5 foot 1.. and despite being slim I have a large chest and ample thighs and bum, so it had never really crossed my mind. Then I get an email, through facebook, inviting me to an event, in which you supply your picture and people vote for you and you could model for something.. they were looking people of a certain age group, and it was also benefical to be apart of the gay community as they were wanting to advertise against homophobia etc. My partner kept banging on and on and on at me to enter and I wouldn't.. so what did she do? She logged onto my facebook and entered me for me!! And now I'm stuck there as a candidate, and I need votes apparently as well. You get the votes by people going on and pressing "like" under your picture. I have uploaded the photo she sent in, it's the same as my profile picture. For those of you who have facebook, would you mind voting? Just look up Sydneys Promises on facebook, and view their photo albums. It's the one called candidate, and obviously my picture is there with Paula 24 and Ireland under it. If you don't mind lol. I'm quite sort of embarrassed about the whole thing really, I just never would have thought about doing anything like that as I am not arrogant or pretentious in anyway! What do you think about modelling, and would you ever consider it?
2 responses

• Malaysia
17 Aug 11
I found one sydneys promises with a baby picture in it. Is it the one?

•
18 Aug 11
yes!! a wee baby in a cup! if you add it as a friend, go into the album called candidates, i'm a black and white photo, paula sloan, 24 ireland, just like the picture, then you can delete them off your friends list.

•
18 Aug 11
hi, sorry i just checked the photo album is actually public, so anyone can do it. just go onto sydneys promises, photo album called CANDIDATES. and like my photo :)

• Philippines
19 Aug 11
I have tried it when i was young. Modelling for clothes in local shops. The only part i was thankful about was it boost my confidence, but i really didn't enjoy it. I don't know why. Good luck on that one and i will vote for you.

•
19 Aug 11
thanks very muchhhh :) i probably won't like it either but my partner put me forward for it and i wanna do her proud :)