Discriminate against obese without realizing it?

United States
August 18, 2011 7:08am CST
I'm wondering if obese people are discriminated against more than society realizes? Do employers who are interviewing potential employees have a negative view of obese candidates? Are those on the job who are obese taken as seriously as those who are not obese? What are your thoughts?
2 responses

• Canada
18 Aug 11
Having always been an obese person I know for a fact that in my life my weight was always an issue in many ways however I have always had a job and surprisingly enough I have been hired for all jobs I applied for. My belief was to always hold a job and I think that kept me ahead of a lot of others. So work wise No I was always taken seriously and never treated negatively. I was able to work hard however. Just last week while shopping at Walmart I noticed an extremely obese girl I would guess in her twenties working in an isle pricing and coding items while sitting on a chair that did surprise me actually that she had been hired, but again she was very busy and appeared to be doing a lot of work. I've never had to sit and work thankfully but it was hard not to notice her.

• United States
19 Aug 11
The situation you saw in Walmart has me wondering; can obesity be considered a disability? If someone was fired for needing to sit to do a job that is normally done while standing due to their obesity, could they sue? I honestly believe that obese persons are often discriminated against, even if not knowingly and only subconsciously by the discriminator!

• Philippines
23 Mar 12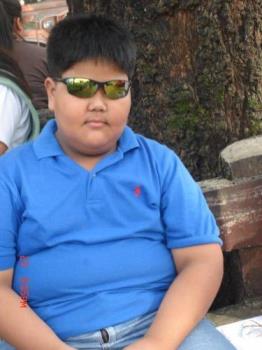 In a lot of ways obese people really get discriminated. For one if I were the employee I will not hire obese person because it is already given that he is not healthy or even if he is healthy at the time of the interview, time will come that he will have health issues unless he'd do something to reduce into normal weight but what is the possibility of he doing that? Also obese people are mostly lazy. Well there is so much fat in their body so their tendency is to be sleepy all the time.It may not apply to all but to many however. That is proven. So even if I do not want to discriminate I can't help doing that.