no cellphone for for a day or for a month?

Philippines
August 23, 2011 1:02am CST
i tried not to use my cellphone for a month - its been a week when i turn off my cellphone. i read a magazines that no cellphone even just for a day can less stress. just try - it can help for those people that the nature of work is very stressful. thanks
9 responses


• Philippines
13 Sep 11
no., because they are aware that im not using my celphone much.

• Philippines
25 Aug 11
It is a good thing that I'm not much of a phone person. I'd rather get an e-mail on my computer or chat on my Computer's Messenger rather than texting or calling - I find it an inconvenience for me. Most of the time, I just use my phone for my wife to contact me if she wants me to pick her up from school.

• Philippines
25 Aug 11
me too...right now i'd rather use my emails and chikka sometimes. i'm starting to get rid of my cp little by little.

• Philippines
23 Aug 11
hello, Thank you for the information's you share. I am just addicted using my phone it is because my boyfriend and I usually text and call that is why it is one of my basic needs.

I am not stress at all but if this will relieve some stress I think this will work for my mom. right?


• Philippines
23 Aug 11
I haven't try doing that. Honestly, I am thinking to try that since I noticed that for the last few weeks I am so stressed out. I even got pimples because of that stress. I guess you are right turning my cellphone off can help me to atleast remove my stress. I will try doing that :-) Welcome to mylot! :-P

• Mauritius
23 Aug 11
I totally agree with what you said, but nowadays if you don't use your cellphone even for one day you may get into bad situations. As nowadays cellphones play an important role in our daily life. It is a good and easy n fast way of communications. I would suggest you not to switch off your mobile but to put it on silent and look at it when you want. Cellphones form part of our daily life now.

• Philippines
24 Aug 11
yes.. i understand, it is very powerful gadgets nowadays- especially for those people who use wisely their phone


• Philippines
27 Aug 11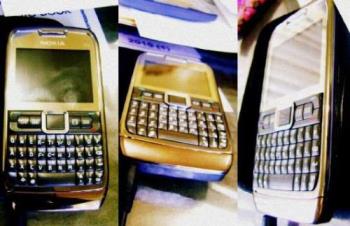 I don't use my cellphone as much as others do.

Some people are slaves of cellphones. It is as if they'd die if they have no cellphones. They do nothing but text and text the whole day and so their cellphones make them useless and unproductive. I use my cellphone for important calls outside of my home or office and for sending very important SMS only. Yes I can even last a week or more without cellphone whenever I'm at home because anyway we have a telephone where I could receive and make calls when necessary.


• Philippines
25 Aug 11
me every weekend i don't bring cellphone when i go out especially when im with my son. This i can less my load expenses and to save some electricity also coz i don't have to charge my phone from time to time.

• Indonesia
23 Aug 11
In a fast-paced world as it is today, it seems cellphone is the one of human needed. for me, it seems impossible for a single day without a cell phone, if i do not want ro lose a lot of moments in the communications with other people..