Enjoying Life on Common Things

Philippines
August 25, 2011 6:40am CST
Playing in the rain, just gazing at the rising sun, listening to the sounds of the wind,or just staring at someone you love, and many more. You'll never know what joy these common things in life can provide a human soul. What common things provide you a bit of peace and joy? I live in a coastal city, so whenever I have time, I go and stroll at the beach and just listen to the sound of the waves crashing on the seashore and feel the invigorating sea breeze. This rejuvenates my soul, and I feel joy in doing it.
9 responses

• Chile
25 Aug 11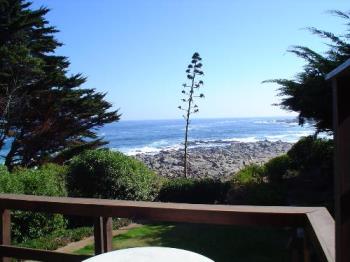 Welcome to mylot,Muzicmaster7, I, like you, love the sound of the ocean and the sun. I also love my family and friends. I specially enjoy the little ones when they come to see me. When I go to the sea, 2 hours away from where I live, I prefer an ocean with big waves and rocks than the soft beach sand. Happy posting!


• Philippines
25 Aug 11
Thank you for the warm welcome Marguicha! Yes, the sound of the ocean and the sight of the beautiful rising and setting sun is something I look forward to a lot. Experiencing really calms my soul.

• Chile
27 Aug 11
Where are you from? What ocean is the one nearest your home? I have the Pacific Ocean 2 hours awayy frm where I live and can see the Andes mountains from my doorstep.


• Philippines
30 Aug 11
I am from the Philippines. I am minutes away from the South China Sea. Your location must be lovely! You said you see the Andes mountains on your doorstep, wow, I can only imagine!

• United States
25 Aug 11
I always stare at adrian when I am thinking about him in bed. he is always turning around to look at me as well. I love looking at his lips and find it very enjpyable to do so. I also like sitting with him outside talking to him about my life and stuff.

• Philippines
25 Aug 11
Staring at someone you love is something I do as well that gives me joy. To even realize that you are able to stare at him or her, is a blessing itself. Some are too far away you can only stare at them through your thoughts, which is kind of saddening sometimes coz you only get to miss them more. At least when they are there at your reach, you learn to appreciate more their existence, and be happy that at least you are able to hold them and show how you love them.

• Australia
26 Aug 11
Lol! Guess some people have different interpretations of staring. It could be a good thing or possibly a bad thing. Though, it's nice to watch someone whose been in most of life and will always be. How there is a special somebody who will always love you. =)

• Philippines
26 Aug 11
When we are contented with simple things that we have, we are appreciative more of everything that surrounds us. I enjoy waking up each day, knowing that God has allowed me again another day of my life. I enjoy watching my husband sleeps, while i pray beside him, seated in my share of the bed. I enjoy receiving messages from my daughter who is in a far city studying. I enjoy everything that i see around me. That's because i know that all these things are God's gifts to us and that's because i love simplicity.


• Philippines
29 Aug 11
Aptly said! It's really very simple. We just have to look around and well find that there's a lot to enjoy in life. It doesn't have to be huge or grand. As I've said, you'll never know what joy little things around us can provide our soul.

• China
26 Aug 11
I live in a city but it is my dream to live in a coastal city.Cause i could relax myself and go for a walk to think about something and ease my mind.It would be so cool for yourself to just being quiet that could slow down your living pace.Honestly,it is the living style that i wanted,so,friend,just enjoy whatever you can get,it's an amazing life.

• Philippines
29 Aug 11
Thanks jricky. I believe we do live both on a bustling, noisy city. Maybe the only difference is that, I could easily go to a place not too far away that could give me the privilege of silence and give me the chance to just ease my mind and enjoy it. If you can't let yourself to do that stuff you're telling me that you want to do yet. then find a place where you can enjoy the silence and just be at peace with yourself, away from the noise of the busy city. That's the point of finding joy on common things, just looking around you and seeing that there are a lot of things to feel good about.

• Italy
26 Aug 11
Birds in the morning, the afternoon and whenever it stops raining, start their chorus and that to me is one of the most beautiful sounds. Birds are free to go wherever they please, to play or sleep or sing! Birds abound in English gardens and parks and when I moved to Italy I noticed their absence. Fortunately my home overlooks a park and they have nested in the trees and bushes and I can hear them, close my eyes and think that I am back in UK. Welcome to myLot Mizicmaster and thankyou for such a pleasant topic at breakfast time!


• Philippines
29 Aug 11
Thanks for the welcome mysdianait! I was trying to imagine what you were saying and yes, how tranquil that is! Listening to their harmonious chirps and orchestrated singing, they are a beautiful sound indeed. How nice that your home overlooks a park. I hope you'll find time everyday to feel good about whatever is around you.

• China
25 Aug 11
Yes I really enjoy life on common things. Every morning I enjoy the first sunshine when I open my eyes. And sometimes I cook by myself I enjoy the cooking process etc.

• Philippines
25 Aug 11
We really should Myjoon! There's a lot around us to feel good about, right?

• China
25 Aug 11
Hellow, Muzicmaster! I like your post. The same to you, I also like enjoying life on common things! I like reading under the sunshine in the garden. Meanwhile, I also like listening to music. How nice life is! I like talking to a small child, seeing them laughing... How lovely they are. I like conmunicating with my relatives on any new they come across. I like... We should treasure everything we have in daily life. I realized it better after reading Helen's Three Days to See. So enjoy life on common things! BE HAPPY. BE SIMPLE.BE PEACE.

• Philippines
25 Aug 11
Thank you Magicchou! Indeed, there's a lot to treasure in life. Even the simple, common things have the right to be cherished. In fact, sometimes they are the ones that gives us constant access to feeling good and being happy. It's a matter of trying to open our eyes and learning to appreciate what are around us. When able to do that, you allow yourself to be happy, and let your soul feel at peace.

• United States
25 Aug 11
I also enjoy the simple common things in life. I enjoy an early morning sunrise, a nice brisk morning walk, the site of my puppies playing in the yard, the sound of a light wind, the warmth of a horse being up against me, a simple horseback ride, the sights of the leaves changing colors, etc. It is nice to see all of the beauty around us and all the wonderful beauty that God has given us!

• Philippines
25 Aug 11
That is true. There's a lot of beautiful, simple yet amazing things around us that needs to be seen which we actually don't notice most of the time. I guess we just need to open our eyes and learn to appreciate them.

• United Kingdom
26 Aug 11
I enjoy the sight and sounds at the beach. I like the feel of the salty sea air. I can see two islands and an old pier at my nearest beach. I love to hear waves gently lap at the shore and it is lovely to hear strong waves crash against the rocks. I like to walk in the countryside and see the green fields. Seeing a rainbow in sky I find a lovely experience. I like the pit pat sound of rain on the roof of my porch.