Coming soon: Another Economic Meltdown / Recession?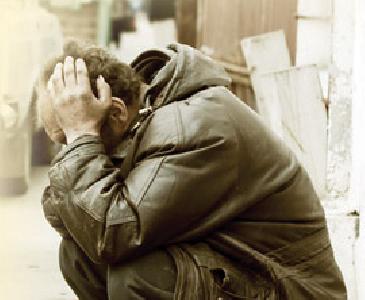 India
August 26, 2011 8:34am CST
Recently we have noticed a lot of natural disaster. But besides that there is another scary topic I found people talking about. Another Economic Meltdown / Recession coming soon. We all have seen the effects of it world wide. I will be completing 5 years in my organization in February. And I will have few job opportunities in hand by then. But now after hearing about the evil word Recession, am re-thinking. As it would not be a wise decision to be amongst the NEW in an organization cause if they decide to downsize, they start from the bottom. What are your views? Did you discuss this recently or read about it or have any information on this? Please share.
6 responses

• India
27 Aug 11
It may come down and i will say that it has started .. but dont open the option just for one thing in life ..time has changed there are various option just you need a vision where u have to walk down.... the same had happen with me i was blind what will i do how i will earn but know i am tension free

• United States
29 Aug 11
What I find interesting is the people who predicted just about 2 or 3 yrs. ago that things were at their worst and things would get better. But if you have looked around you will continue to see things get worse, and more and more people panicking as well. People are still loosing homes and jobs and their sometimes really seems no end in sight. Who knows what the future will bring as many of us know, but if you place God first and Trust him and pray to him to help you in time everything will turn out ok.

• India
29 Aug 11
True. No one knows whats really gonna happen. Also the people who are panicking ain't wrong. Cause we all have seen what this demon called recession can do in past. In fact it never was destroyed. Just went in a lil sleep of his. Prayers could be the answer cause we really can never know. Fingers crossed.

• United States
26 Aug 11
Yes it does look like a recession is imminent, especially with the stock fall and high unemployment rate. I myself just finished my associates degree but couldn't go any further for my bachelors because of the poor job outlook, and now I'm forced to try something else.

• India
28 Aug 11
Exactly. Because of less opportunity people are forced to try something they would not have tried otherwise. A total waste of talent and resource.

• China
26 Aug 11
In my view, the world economy has not recovered completely from the last recession which began three years ago. So I don't think the recent bad news about world economy means another recession. In my country, the biggest problem which annoys the public is high inflation instead of recession. The wage has been increasing year by year, but the Consumer Price Index has been increasing much faster. So the pressure of living becomes bigger and bigger. The government has taken some measures to handle high inflation, but it worries that the development of economy will be negatively affected if more effective measures have been taken.

• India
28 Aug 11
Correct. What I feel is the recession just had some kinda band-aid to some how recover. But it never got healed. Inflation is another huge problem too. I remember petrol was around 35-40 Indian Rupees per litre few years ago. And it has touched 70 INR. Everything has become so expensive, and the salary has just marginally increased.

• United Kingdom
26 Aug 11
There is currently a world recession and in my home country it began in 2008. Many people have been made redundant and lots can't find another job. You have been in your job for five years so I hope they won't make you redundant. Good luck. In 1993 I got made redundant from my job I had been in for two years. By then my home country was in a recession. I couldn't get another job however hard I tried. Such a situation is depressing and soul destroying. Finding a job is a full time position. I gave up trying because it was so impossible. I let out my cottage, got a working holiday visa and bought an airline ticket around the world. I traveled for just over one year. I worked in Australia whilst I had been away as a children's nanny, a factory packer and a charity collector. When I returned home I studied but before then I had some temporary work in a bank and a insurance company.

• India
28 Aug 11
You are a fighter maximax. Thank you for sharing. I just hope things become a lot easier for you and for everyone. Cause another recession now can even hit us worse then ever before. I just hope its rumor and it never becomes a reality. Good luck.


• India
26 Aug 11
Yeah you are right. Recently the market seemed to be recovering. I can tell you cause many job openings were there recently. Especially in IT industry. Many of my friends and colleagues moved to better opportunities. Making everyone feel that everything's moving in the right direction. But suddenly, we all start to hear that the US and the Global market might hit with another blow of the recession. I just hope its not. Cause we just started to recover from it. Still feeling how badly it hit us the last time. Fingers Crossed.