Romanesco Broccoli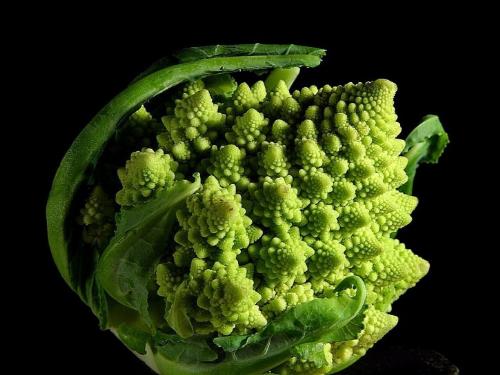 Calgary, Alberta
August 29, 2011 4:10am CST
This is one of the most beautiful vegetables I had ever seen, it's so beautiful you can point on the vase just like a rose. Anyway and currently having some craze trying some imported vegetables that are when in my country. I do love the local vegetables in my country, but I'm not the type of person who will say no to a vegetable just because it looks strange or foreign. Vegetables are vegetables. I remember most American kids hates broccoli, because their parents usually served its steamed, well my parents served me broccoli the asian way, (sauteed in meat/shrimp and oyster sauce) I just have a romanesco broccoli for the first time, it is more delicious than regular broccoli. I'do love the regular broccoli but this one have a creamy texture. I didn't even sauteed it,i just grilled it it's tasty something you I can't describe I just grilled it with no seasoning and all. It's really delicious. Its taste is something new, it's like a different vegetable compared to a regular broccoli. I don't know what is the difference of the nutritional value of but it's just damn romanesco broccoli compared to the regular one. It's a bit expensive though compared to the regular ones.
1 response

• Philippines
1 Sep 11
Hi, I haven't seen Romanesco broccoli yet, I have seen and eaten only the regular broccoli. I love eating the regular broccoli so much. I love eating it even if its only cooked by steaming. The way you describe the physical appearance of Romanesco broccoli, I surely want to see one and even cook it someday. I know its kinda expensive vegetable even the regular ones but I still buy once in a while and have it as my lunch or dinner.

• Calgary, Alberta
2 Sep 11
As far as I know this vegetable is from Greece, it's currently starting to be famous in the USA. I'm a lucky that there is a grocery that exports that vegetable here in my country. It's more of an occasional vegetable for me though because it's kind of expensive. So it's something I will only the occasionaly. I will still eat regular broccoli more because it's more available and affordable that sometimes I want to try something else.