Have you ever looked at your ex and thought, 'what was I thinking?!"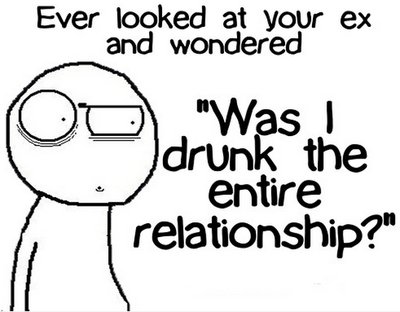 South Africa
September 4, 2011 1:45am CST
It is indeed sometimes true that love is blind. When you first fall in love with someone you think they are AMAZING! And then when you break up and see them again a while after the break-up you think "what was I thinking, dating him!(or her)" ; "what was going through my head? How could I have ever dated that!"
5 responses


• Romania
4 Sep 11
yes I had this feeling. when I was with him I was trully blinded...but after some time after we broke up I tought about the whole story and I realised he didn't deserve anyhting..I was too young to realise this things back then and I'm sorry

• Australia
4 Sep 11
yep, tell me about it. i have done that a million times. i just don't get what we think is so gorgeous about them at the time. i was blinded for 5 years. but if you also think about it, they'll be saying the same thing about us. don't you think?

• United States
19 Sep 11
I don't have a clue what I saw in my ex, besides maybe an escape from my parents. I had a daughter and felt like I'd never find anyone who wanted to be with me. I also think it was the excitement of an older man being interested in me. He cheated on me for 6 of the 9 years we were together too, so he really was/is a loser and totally not my type. He also treats our children like strangers, I never imagined I would marry a man who cared so much about his mother, but so little about his wife and children. I'm thankful every day that he's my ex!!