The Jags cut QB David Garrard!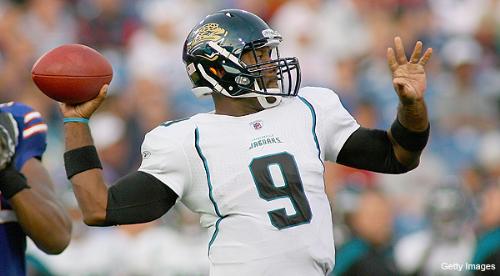 United States
September 6, 2011 11:58pm CST
Yes they did! Only a few days before the start of the NFL season! I was shocked to hear this! The Jags didn't say why and ususally this would of been done in training camp! It makes no sense! Starting QB for now will be Luke McCown. Future QB will be rookie Blaine Gabbert. What were the Jags thinking?
1 response

• United States
7 Sep 11
The Jags have long been one of those almost teams. They've almost been good enough to compete in the AFC. They've almost been good enough to win some playoff games. Their players are almost stars. Garrard was just too much of an almost player. It's not really his fault. We're in a league now where Peyton Manning and Tom Brady are the standards for quarterbacks. These "types" of quarterbacks and their skill sets provide the most job security you'd find in the NFL. Although there are many more good quarterbacks in the league, like Big Ben, Eli Manning, Michael Vick, Matt Ryan and Aaron Rodgers, Drew Brees and Phillip Rivers, even these players are holding onto their jobs year by year. Case in point: Two years ago, we could have included McNabb in the list of top tier quarterbacks. Going back four, no one thought Carson Palmer would fall off the map. But unless you really have the solid body of work for your entire career, like the big two, you'll always be judged to the elite standard and not simply the what's-best-for-your-team standard. Jacksonville is $9 million richer now. I'm not sure what they'll do with the cash, but they need something. They cannot be a ground-and-pound football team in that division. That's just laughable. They need to open the field up, and they need a passing game to allow MJD to move the offense.

• United States
8 Sep 11
You are right. Jacksonville has been an almost team since they came into the league in the mid 1990's! David Garrard was never gointo be the QB the Jags need. I kknow Luke McCown is not the answer! Maybe the rookie QB will be in the future! We will see! I also agree Maurice Jones-Drew is under used! The Jags need to use him more! Time will tell!