My recent trip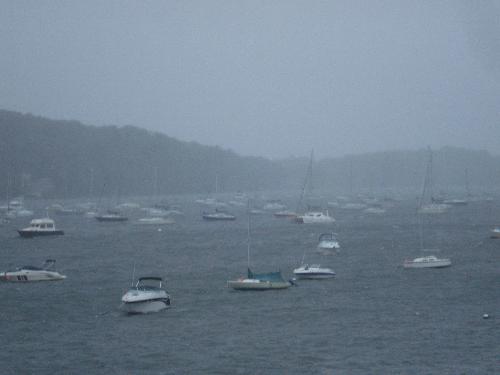 United States
September 14, 2011 9:04am CST
My husband and I decided to finally take a trip. On Aug. 27th marked the first day we physically met nine years ago (met on Yahoo Personals) and it was our 6 year wedding anniversary. We left that day to go to Northport, New York where Hurricane Irene came in. It wasn't that bad. More heavy rain and high winds. In Northport, it looked like a tornado went through with huge trees uprooted from the ground and power lines were down. We stayed with my in-laws for a couple of days. We went to Washington D.C. where we went to the Air & Space Museum outside of Washington. After we found a restaurant to eat, we walked the city at night. We went to the Capitol, the Washington Monument, and the Lincoln Memorial. You have to see it at night - beautiful. The next day, it was to the Smithsonian Castle, the Smithsonian Air & Space Museum, the Smithsonian Native American Museum, the Madame Toussad's Wax Museum. We spent the night in D.C., got up early to go to North Carolina. We travelled to Beaufort, N.C. to the North Carolina Naval Museum to see the Blackbeard Exhibit of relics retrieved from "The Queen Anne's Revenge". We went to Fort Macon which went through five wars and to the North Carolina Aquarine. Next stop was Randelman, N.C. to the Richard Petty Museum. We spent the night in North Carolina the headed to Ohio where we wanted to see some sites. Based on the awful motel, we skipped it and headed straight home.
1 response

• United Kingdom
14 Sep 11
I am really happy that you and your husband had a trip that was fairly enjoyable. It was a shame about Hurricane Irene making an appearance. It sounds like you especially enjoyed the night view at Washington DC. The museums must have been quite interesting. It was a shame you found an awful motel in Ohio. I wonder if you took some photos of your anniversary trip. Welcome back home.

• United States
19 Sep 11
New York City was a bust because when Hurricane Irene came in, the power was shut down on the trains and subways. The hurricane was just a bad rain and wind storm by the time it reached New York. We didn't let it bother us though. We had a fun time in D.C. and when we went to North Carolina, we were able to visit a couple of places that were not on our list such as, Fort Macon and The North Carolina Aquarium. Though we did come home a day early, that was fine with us. It gave us time to unpack and rest before my husband picked up his 17 yr. old son the next day. I ended up with 665 photos from the trip. I did post some photos of the trip for viewing. Next year, will be a trip to California which we want to take my step son and my 28 yr. old son on.