beauty to you is???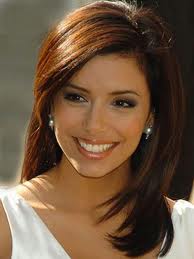 India
10 responses

• Pakistan
15 Jan 12
in every person have their own quality, i can not say beauty only to a white thing, there are some attraction which is possible in black too.

• India
10 Jan 12
hi sheetal2900 For me it takes more than physical attraction.Only looking good isn't enough you got to have that inner self. When anyone talks about beauty there is very less chance that it about inner beauty words like beautiful projects how one looks not how one is as a person.

• India
4 Jan 12
beauty to me is: 1. inner(mind)beauty 2. good face and figure(that is sexy appeal). 3.beautiful eyes 4.beauty of nature. happy new year and happy my lotting.

• Philippines
22 Oct 11
Beauty for me is a package. It's a combination of inner and outer goodness. I find a girl beautiful whenever she presents herself well and if she has a total confidence in herself. There are pretty girls who lose their shine when you start talking to me. I can't explain it very well but for me, how well you present yourself in a manner of speaking, thinking, dressing, etc. is how you are going to be rated for beauty. :)


• India
23 Sep 11
Beauty lies in the eye of the observer many say and i agree to it Welcome to mylot Thanks for sharing Best of luck.

Professor



• China
15 Sep 11
I do believe that appearance is the symbol of the heart. A woman who really loves herself will care about her appearance. The inside of a woman can be seen from her face, her eyes, her gestures, her voice. The inside and the outside beauty are not always contraditory.

• United States
15 Sep 11
for me is for first time is outter beuty, i like white girl who sexy, long leg, long hair, sexy lip,heavy body, hmm i like that woman