Is it possible to have the wifi service in the plane?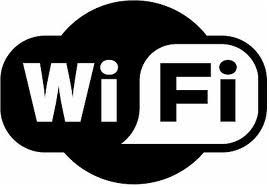 Guangzhou, China
September 15, 2011 1:46am CST
In the past when I travelled by the plane, there was no wifi service. And they even asked you to turn off your cellphone. However, today I read a post via the net and it seems that some planes can offer you the wifi service? You just need to turn off your cellphone before it lands 20 minutes ago. I just wonder is it possible? It will be great that you can use wifi when you are in the plane. At least your time will not be boring.
7 responses

• China
15 Sep 11
If so,it is a good news.When I was on board a plane ages ago,the stewardess did tell us that we were suppoed to turn off our cellphone.It was dull and dry to travel by the plane then to be honest.

• China
16 Sep 11
Perhaps the wifi is not in common use on aeroplanes now.I beg your pardon,I want to ask you a question off the mark.If we draw money from our paypal account ,they charge $35 once.You are a senior mylotter so you are sure to know how to draw money from it.


• Lapu-Lapu City, Philippines
15 Sep 11
yes i also heard about that. using computers and mobile phones that require you to use internet through wifi are allowed inside the plane. but there are still plane companies that are still so strict about using the mobile phones all throughout the flight.

• Lapu-Lapu City, Philippines
15 Sep 11
sorry, i am not sure about that.


• United States
16 Sep 11
Yes I took a flight last November and i was able to use my then blackberry on the plane. Except for the restricted times. I also was able to use my netbook. Not all flights have this but some do.

• Singapore
15 Sep 11
youless, It is true that most of today's commercial airlines do have WiFi services in their planes but not all of them are free of charge. However, I would advise against using your cellphone onboard because the service is actually meant for use with laptops or tablet books. Studies have proven that our cellphones when turned on in airplanes can affect not only the navigational equipment but other digitally controlled equipments as well. Besides, I feel that cellphone's entertainment is limited as compared to some of the state of the art inflight entertainment systems available onboard the airplanes of today.

• China
15 Sep 11
I think that's really cool and interesting.I hope one day there would be wifi on the plane,but maybe that would not gonna come true for this service may have side effect on the plane system.Anyway,there would at least other services instead of this to make you not boring.Have a nice day.