Habits in Relationships that will keep fire burning..

Philippines
September 15, 2011 3:19am CST
It's given that relationship differs as lover's character differs too. But there are certain habits which are true to all lovers to keep their love burning... A couple in the neighborhood always take jogging together on Sundays. My mom used to make my father's coffee every morning.My cousin makes up to his gf by saying ILOVEYOU in the public.Others checked in to hotels once a month to have each other privately. Not all couples can do all these things,maybe to them it's awkward. What about you how do you keep your relationship burning?
4 responses

• Philippines
15 Sep 11
When both of you works an 8-6pm job though your partner would have it on a later time like 10-8pm, you should see to it that when both of you are already at home at night, both your attention should already be with each other. Do the watching of the TV together in your bedroom, while you are both cuddled up in bed. No more fiddling with your laptops or computer or even the cell phones. That time is for the two of you alone. You can prepare a juice for the both of you to drink while you also watch TV. Most of all, you tell stories of the day's happening. And don't forget to kiss each other on the lips before you finally go to sleep.

• Philippines
16 Sep 11
Oh

I love it... Kissing is simple but special way of saying I LOVE YOU. As a woman, at the end of the day we love to be appreciated by kissing us. So simple it maybe but surely it'll give a lot of passion to your partner.. Thank you SIMPLYD- a passionate lover.. lol!

• Philippines
16 Sep 11
Sometimes, we have to initiate kissing our husbands on the lips. It gives them the warm feeling of so much loved by us and they like it, as my husband likes it too.

So, that one makes me a passionate lover !




• Philippines
15 Sep 11
Hello BabyEj, I believe the
Courtship
should not end even though she has given the "yes" after the first initial courtship. but some people believe that arguing and nagging is the best way to keep the relationship working, but that's one thing i llike to avoid because i hate fights

. when you have a relationship, the PASSION and the promise to each other should be given importance.

Have a NIce day

• Philippines
16 Sep 11
Thanks friend for the reply; Well said, courtship shouldn't end even you are already IN the relationship. Partners must show and tell their passion towards each other. Lets not feel it'

s awkward to express our feeling instead feel awkward not able to do what you suppose to do as his/ her lover.

• Philippines
7 Nov 11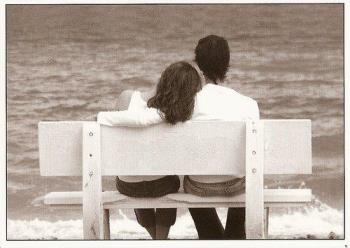 Just showing any gesture of love everyday to the person you love no matter how simple it may be will keep the fire burning. Just like what your Mom's is doing. She makes coffee for your Dad each morning and she's doing this not because she is obliged but because she loves him. We can do just about every little thing for our loved one. A wife can massage his tired husband when he comes home from work and the husband can do this same thing to her when she is tire from house chores. Giving the girl a flower even when there is no occasion to celebrate is a loving gesture. Togetherness also keeps the fire burning. Watching the sunset together is romantic, also spending time together in a beach just watching the waves or any other activities you both enjoy doing together will help keep the fire burning. There are actually so many things we can do to preserve the love, we just have to be imaginative and we must learn to value each moment we spend with the one we love.