Being pregnant without knowing?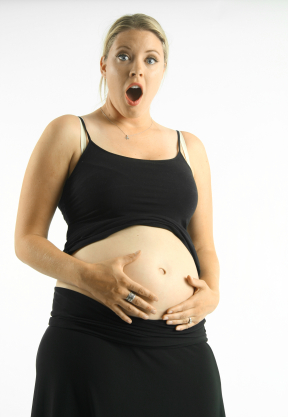 United States
September 15, 2011 1:37pm CST
Yesterday I had a pregnancy test, it was negative so I am not pregnant. But today I was watching a TV show with real situations that made think a lot. There was a woman that had the intrauterine device and one day felt like dying and then his husband took her to the doctor and in fifteen minutes she had a baby girl seven pounds in her hands. That was a great surprise!. Seeing that kind of stories make me not to believe a lot about the birth controls methods. Have you or a relative live this kind of situation? Share with me please.
1 response

•
19 Sep 11
I like to hear this kind of story, because I think that the miracle of having a baby when you weren't expecting it could be even more amazing than if you had known that it was coming for the whole of the nine months that you were pregnant. I don't know of anybody who has given birth when they hadn't known that they were expecting a baby, however I do know of a couple of people who have got to the four month mark without realising, even though you would have thought that they would be able to feel the baby move on a regular basis by that point.

• United States
19 Sep 11
That's amazing! Today I was talking with my mom and shared with me some similar stories, about two of my cousins who didn't realized that they were pregnat until the labor day. I still don't understand how is that possible butwhat I know is that is a beautiful myracle.