Last week was HELL!!!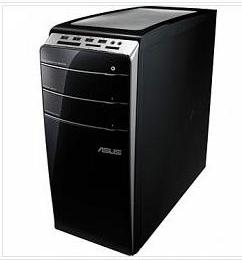 Canada
September 15, 2011 4:41pm CST
Ive had my computer for a very long time, so 2 weeks ago, dad decided that he would buy me a new desktop. He went to a store and bought one for me. I was really happy and since he was coming over for dinner, I didnt open the box that day, did the next day only. My present pc is plugged in a 42" Plasma tv. So we take the new pc out of the box and hubby plugs it into the tv. Its starting and I can see the Windows logo......but then the screen turns blue and it says "not support"!?!?! Ill make a VERY long story short. We ended up trying just about everything, then I went on the Acer (remember that name and hope you never need tech support for it) site and I was happy to see they offered "chat tech support" Great!! I started chatting and the guy at the other end told me not to worry, they'll fix the problem. I did all that he told me to, it wasnt working. I chatted with 2 more tech support people, did all they told me to and it wouldnt work. Finally asked to chat with a manager and was told to call a number. I did, got someone who told me what to do......did and it wasnt working. Called again, asked for a manager. Manager finally told me that I would need to pay $99.99 to talk to a tech support person who could solve my problem. I refused!!! Went online and found MANY people who had problems with this crap acer, paid the $99.99 and ended up talking to the same people and it didnt fix the problem and they didnt refund their money!!!!!! I asked the supervisor's name, badge number and location (South India). Went back to the store where dad bought the pc and they wouldnt give me back my money, I had to pay a little more and get a ASUS instead. It was Asus or HP. I had a HP before and had to fight to get my money back, so I wasnt about to buy another one. I got home with the Asus and even though the guy at the store said it would work on the Plasma TV in the VGA output, it didnt!! But at least we could plug it in the HDMI output. (the acer didnt have an HDMI output

) Dad doesnt know about computers, he walked in a store and told the guy he wanted to buy his daughter a computer and that was it. Im not going to tell him that the one he gave me didnt work. He wanted to please me and I was very happy.....still am !! BUT, I will NEVER EVER buy an acer again!!! Their products are crap and their tech support is pure robbery. I read all the reviews, so many DID pay the $99.99 and never could fix their problems.

SHAME ON YOU ACER!!

Have you ever had such a nightmare happen to you with a computer? Did you get any help from tech support or was it crap also? Do you have anything good to say about a ASUS??
5 responses

• China
17 Sep 11
It sounds like they trapped you into paying them $99.99 step by step.Their post-sale service is out and out in a mess.I think such kind of company lasts briefly.mine was made in our country ,which still goes strong now.It was all the better that your Dad was not involved in the bother.

• Canada
26 Sep 11
I did NOT pay the $99.99 I refused to pay for service on a brand new computer. I could return it to the store where I bought it and thats when I bought another one (ASUS) No I wont tell dad about the new one and all the trouble I had. He wont even notice its not the same. I take this experience as a learning one. Now I know what NOT to buy

Good for you to buy a product thats made in your country. They you know where to go when something is not working well!!


• China
27 Sep 11
Whose product is good,only by comparing can one distinguish.You won't be taken in next time.

• Daytona Beach, Florida
16 Sep 11
I'm not fimular with that brand of computer, but based on what you've said... I don't think I want to find out. Though I can't say I'm not surprised. Perhaps if your dad knew how you hooked up the computer or used it momost often, then he'd know what to tell the store. As for getting your money back, I'm sorry. When it comes to computers, it's easier to loose money on them then it is to get them to fix/repair/refund your money or product. Computer companies, like all other companies are in business to make money. They're netoris for hanging onto your money espically when it comes to technology. Computers are the worst. Simply because they can claim that in some way it was your fault.. that you the owner did something wrong. Getting them to admit fault is like pulling teeth. Litterally. If I were you, I'd study your computer and learn how to do your own trouble shooting.

• Canada
26 Sep 11
I managed to take it back in exchange for a ASUS. I found out how to set it all up and its working with my 42" tv now. I do a lot of troubleshooting myself but refuse to do so when its brand new, so they dont say that Im responsible for the trouble. Thats why the store took it back, because we didnt do any change to it.

• Philippines
16 Sep 11
I have never had an Acer before but already read a lot of negative reviews about them, add this one to it, and so I have never thought of buying nor recommending it to anybody. I would definitely go for HP if I could afford it. Asus probably is better, never tried one yet too. It's sad that such product can really cause so much trouble with their company not being able to help at all.

• Philippines
16 Sep 11
Good that i did not buy acer laptop and i bought neo and i love it now.... You should say something about their products,they just need money or something selling their corrupt tools..

• Canada
16 Sep 11
Im trying to let some people know before they buy. Some people have acer and dont have any problems.....but if you check all the reviews on the net, sounds like a lot of people are angry and not satisfied at all with the product. Good for you if you have a great pc and dont have problems with it!!


• Canada
15 Sep 11
For your last statement, you meant acer right not ASUS? From what I know they are totally different companies, but the creators of ASUS originally worked for acer. From what I've experienced, Asus is better build quality, and create very good gaming laptops. But that's not the topic here, they both can be easily confused because of name and history I guess. So for your problem, once you apply the VGA cable connected to the laptop to the TV, it starts loading at first, then states that it does not support it? The the blue screen appear on the television or the laptop? Either way, it may just be the screen refresh rate. Try to match the laptops screen refresh rate to the television. So for example, if your television has the refresh rate of 60 Hz or 120 Hz, try to match it with your laptop's refresh rate. It is best to adjust the laptop's screen with respect to the television. I cannot guarantee help, but I can try if you give me a little more details, there are a lot of IT students in some of my math courses who I can ask about your problem for free

. Also, if you are using a VGA to HDMI cable, where one end is VGA and other is HDMI, it can support it, but I highly suggest VGA to RGB, the quality and signal between VGA and RCA are both analog, which may solve your problem. HDMI is digital, and though its possible for VGA which is analog, your giving the cable are harder time (in simplest terms).

• Canada
15 Sep 11
Yes I meant ACER. But I dont have the acer anymore. I returned it and since they wouldnt reimburse me, I took a ASUS instead which was more expensive by $200. Nice of you to try and help me

. We have the ASUS up and running with an HDMI cable because VGA is not working, no matter what. For the Acer, we did try to match the refresh rate. We did just about everything and it wouldnt work. They even had me do a restore twice!! I downloaded drivers, I also downloaded something they sent me. We spent 3 days trying to fix it with their tech support and nothing worked. They finally said that the desktop and the tv were incompatible!!!!! They even had the nerve to say that a desktop shouldnt be connected to a tv.....

I mean all computers now are to be connected on tv's. Its nice that you can help other students like that. Good for you!