Why is it so?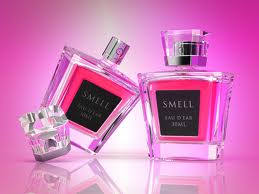 India
September 18, 2011 1:07pm CST
i used to use lot of perfumes daily. but on one day I got headache, and ultimately fever. On consulting doctor, he said to avoid using perfumes, becuse it may cause headache for some people. What is the connection between perfume and the headache? What is the basic concept, that makes or causes headache by using perfume. Do u have any idea.?
1 response

• South Korea
18 Sep 11
I have a similar experience too but not with perfumes but with powder. There was this lovely smelling powder we used to use in the house. I absolutely loved the smell. I used to use it regularly but one day I got really nauseous coz of the smell. And then started having a headache and had to ask leave and go home. I felt really unwell and the smell made it worst. I took a shower as soon as I got home and took a rest. I have no idea why that happened, it had never happened before. But since then I take no chances and we don't use it any more.