Are you a hero or do you think you are a zero or somewhere in between ?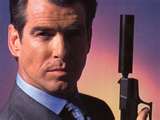 Hong Kong
September 19, 2011 7:51am CST
There was a reward of medal to a military hero in the White House last week.It was about a glorious moment to honor a soldier who took the risk to disobey order just because he wanted to save his team soldiers who were in danger and fighting with the enemy in the front line.When he repeated what had happened before he took the action to go into the tough place to save his people, he said something like this :I understand that if I go in, I 'll be a hero or I will be a zero because of disobey the order to stay behind."But since he only care about the people in dangers at that time, he just drove the car in and end up save many people and carried the dead body whose been killed back to the base.Well. his words motivated us to think that what is the position we are in right now in life and what have we done in life up to now. Are you a hero, a zero or just somewhere in between.Maybe it's time for you to self-evaluate yourself now.Who, Me? I am zero if I need to give some evaluation to myself.I thought to be a hero, but I think I didn't make it.(at least up to this point)

How about you.
1 response

• South Korea
19 Sep 11
Wow I really think it was brave of the man to go up there and save his people, risking his own life. He truly is a hero. Me, well I think I am a zero coz I haven't done any bravery works or something as such.maybe in the future, who knows hehe