Firefox 7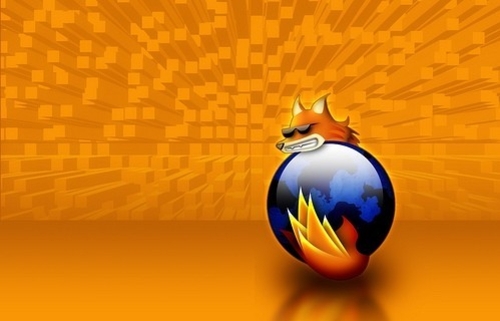 Singapore
September 28, 2011 11:51pm CST
Firefox 7 has arrived and is available to download for Windows, Mac, Linux, and Android. The official version is much different from its Beta and Aurora channels which many have experienced while playing around before this launch. For one, users will be happy that with its significant reduction of memory use by as much as 20 percent to 30 percent less, and sometimes as much as 50 percent less - ensuring better use of memory resources for other applications in your computer that might be opened and in use together with the browser. Even when the browser has multiple tabs opened. Privacy mindful users will love Firefox 7 where Mozilla won't be collecting data without users' permission. Even when users allow it, Mozilla assures transparency by being open about the data it collects and why it collects that data than competitors such as Apple, Google, and Microsoft. Users will be be prompted to opt in to a new anonymous-reporting measure by a company called Telemetry which will look at 4 categories: memory usage, CPU core count, cycle collection times, and start-up speed. Curious readers can install the about:telemetry add-on to see the personal statistics Firefox is gathering, too. Even when you've enabled this, you can disable it anytime by going into the "Options" tab of the browser. How's that for respecting your privacy? Other changes in Firefox 7 for desktops include a new version of hardware-accelerated Canvas for faster HTML5 games and animations, and improvements for Web developers. These include support for the W3C navigation timing API, which allows developers to measure page load time and site navigation against factors like bandwidth, and a new set of Firefox tools for developers. Check it out and I encourage you to download or upgrade accordingly. Ref: http://www.mozilla.org/en-US/firefox/7.0/releasenotes/
4 responses


• Singapore
29 Sep 11
atleya, Good for you. Perhaps you may want to share some positive experience with this new version or even drawback feedback. For me, I like them for their high regards on users' privacy.

• Philippines
8 Oct 11
I have it installed in my windows 7 pc. Thats a 7 for 7! Firefox has always been my favorite browser because of the customizations, add-ons and interface. It really makes it your own. Plus it has many potentials. Now that there is ver 7 it has just gotten better. Memory usage is less but I hope they could decrease it more as it still is a bit significant in the long use. They have fixed the add-ons bug and the never closing firefox.exe bug and HTML5 support! Now I love it even better.

• Singapore
8 Oct 11
criticalman, I am glad that you find it impressive and with regards to your issue, I am sure Mozilla will be having answers when they launch Firefox 8. Till then, enjoy the ride here.


• Philippines
11 Oct 11
Oh I defenitely am. Any news on 8?


• Singapore
24 Oct 11
Godra25, I am glad that you find it impressive. FYI Mozilla will be launching Firefox 8 forthcoming ensuring more better enhancements. Till then, enjoy the ride here.

• India
27 Dec 11
Hello skysuccess, I had used the firefox latest edition. But I could say that there is a lot of crash reporting. Don't know why. Is it the problem of my memory. I think firefox uses a large memory. Sometimes system shows out of memory. The problem is with my PC or problem with the latest edition of the firefox

? Someone please tell me

.