How do I teach my new dog not to run back to his old home?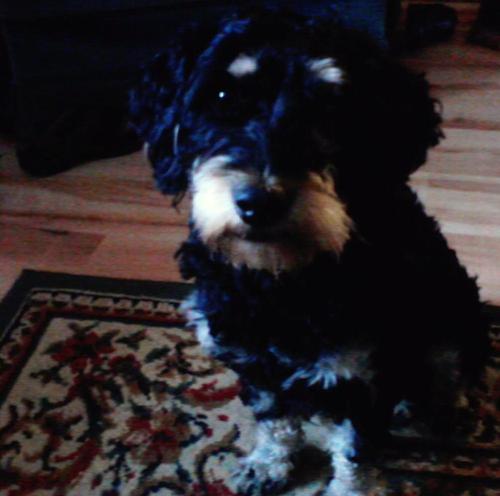 Craig, Alaska
October 6, 2011 7:18pm CST
I've had my small dog 4 days today. He got loose today. I chased him through town yelling his name, and I said it nicely at times. I ran and walked chasing him. Thankfully all cars stopped for him crossing roads, and other people tried to catch him but they backed off after he growled and barked at them. He stopped running when he got back on the boat he used to live with a family. I love my dog and I buy him toys and he's got doggy treats, and I feed him daily and water. He goes outside a lot. He's loved a lot by me and my 7yr. son. I guess he missed his old family. But how do I teach him this is his home now, and to listen to me when I call him? He's young about 1 or 2 yrs. He's a kind and loving dog. I don't want this to happen again.
4 responses

• Romania
7 Oct 11
Hello Lizzy, You can't expect him to forget his old family in only 4 days! No matter how hard was his life on that boat, he will always be loyal to his first owners. In time he will love you and your family as well but he will be always happy to go back to the place where he grew up. I don't know the history - how did he arrived into your family and why did his old family needed to give him for adoption but I'm sure he's still confused. He surely doesn't understand why he needs to live away from what he knows as his "home". Just be patient, love him and take care of him and he will start to love you as well. If you don't want accidents like this to happen, you should not give him the opportunity to run away. Walk him exclusively on a leash and make sure there is no hole in the fence to help him escape. As for the recall, don't expect him to come when called if you haven't taught him to. Take some time to teach him the recall, "come" is the most important command for a dog's life. If you don't know how to teach him to come, ask and I'll try to guide you.

• Craig, Alaska
8 Oct 11
He was given to me by a family member, who knows I've been wanting a little dog for a long time. I was baby sitting him and then me and my son fell in love with him. So he was given to us. I am currently teaching him different things. He knows how to lay down just by pointing to the floor. I don't say "lay down".

• United States
9 Nov 11
I guess some living things, including dogs, find it difficult to adjust to change. There has to be a very good reason why he wants to stay there. I think you should let a professional dog trainer to handle this.

• Craig, Alaska
28 Nov 11
thankfully he don't run out the door anymore to run away.

• India
7 Oct 11
i really don't know my friend, i think it is really up to the dog to make its decision... just find it how it goes and keep it more comfortable to stay at your home..

• Craig, Alaska
8 Oct 11
Dogs can be taught things. Don't let the dog make the decisions.

• Southend-On-Sea, England
9 Oct 11
Unusual for a dog to do that as they tend to go where their 'pack' (e.g. you and your family) goes, whereas cats prefer places and will usually be more likely to try to return to an old home after the family has moved to another. Maybe your dog thinks he's a cat?