Addicted to Facebook

October 7, 2011 1:19am CST
Do people get addicted to Facebook? Because at one point I was. I would constantly have the itch to log in, eventhough I wasnt gonna do anything on it. And there were times I would just stay on Facebook for hours reading friends update and checking out pictures. Why is facebook so addicting.
11 responses

• India
7 Oct 11
Yes you are right. People do get addicted to Facebook or any social networking site. When I joined Facebook I too got addicted to it. Whether I had anyone online or not I would be online on Facebook for hours. I guess whenever we join any new site there is so much to get ourselves acquainted with that we don't even realize how much time we are spending on it. This addiction is very natural, but yes it does reduces with time.

•
8 Oct 11
Thank you for responding. What I did was I tried to cancel facebook for a while, but still found my way back. Lolz.

• India
13 Oct 11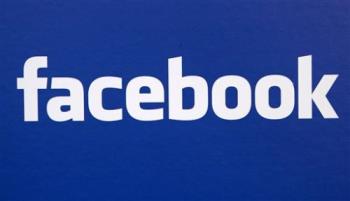 Facebook is really addicting for me, because i am a social guy who loves to hangout with friends. During college time that used to happen, but now after getting into jobs , only weekends rock :-D . So other days, i just login to Facebook to get my friends updates. Also so many of my friends are not in town. They are working in far off places so , one place to meet them and get in touch with them all is facebook. Ofcourse i too browse photos of my friends, its great to see them enjoy life .

• Canada
8 Oct 11
Same with here couchPotato. Every time I came from school and arrive in our home. I instantly login in my facebook account just to see my notifications, photo tags and other stuffs like the Fb games. Before, my mother used to scold at me because i can't do household chores anymore and I usually getting late to my school everyday. So, what I did is to schedule my facebook login. I schedule myself to login about 2 to 3 times per week only so that i can enjoy life rather than sitting in front of my computer. Try to talk to a friend personally are have a quality time with your family just like grilling barbecues in the backyard. These way it will be more fun and you will forgot the itch in logging-in. Have a nice day by the way. :D

• India
13 Oct 11
Nice thoughts, i too share your opinion. Sitting in front of computer daily for long hours is waste of quality time in life. We can enjoy life in that time. These days i am trying to get out of my Internet addiction :-)


•
8 Oct 11
Yes and when you are not on facebook it feels like you are being disconnect from everyone.

• India
7 Oct 11
Yes most of the people (younger or teenager) addicted with facebook but I am not addicted and since last 2 months I am not opened my facebook. I daily visit only in mylot and not other site.

• Philippines
7 Oct 11
I always visit facebook everyday. I guess 3 or more times per day. The good thing about facebook is the friends. I just want to get updated about whats going on with my friends, classmates and workmates. I visit their pictures and what they post on their updates.

•
8 Oct 11
I do the same thing, and mayb play farmville for hours.


• Indonesia
5 Dec 12
Hi.. every one have their own reason to answer it. I just wanna say that social media like facebook have its effect to us too. It can be place to make relationship, networking, etc. But, it can be place just to make cybercrime like human trafficking, especially for children and girls. We all know that many children have signing up to facebook(definitely with unreal data). Further more, many girls send or accept friendship to or from a stranger person. It's the beginning of human trafficking, kidnap and rapping, and other cyber crimes.

• India
13 Oct 11
I think, it is all because we are interested in others personal life. It is also because we like at watch others photos and status messages.

•
9 Oct 11
I would say that I was addicted to Facebook this time two years ago. Whenever I was out with my friends, I would think about taking photographs "for Facebook" and would upload them as soon as I got home, even if it was in the early hours of the morning. It used to have a very negative impact on my work for my degree course, because I was finding that I was spending more time online taking to people or seeing what they were doing than I was actually doing everything that I really need to get done in my life. I think that I have sorted myself out now, and I have a much better balance than I might have done at certain points in the past.