What irritates me with... Social Debates TV Shows?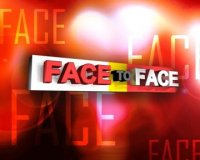 Philippines
October 16, 2011 7:35am CST
I really don't know what to call these types of shows. It's like a talk show where two conflicting parties with social issues (family fights, adultery, etc) are invited on the show and the show would try to settle their conflicts. I'm quite sure Filipinos are quite aware of these type of shows. I
sometimes
enjoy these type of shows since I learn something about law (if they are to give some) but what irritates me
sometimes
are those issues with matrimony or adultery issue. Not the issue per se but the people who are involved in the issue. I was able to watch this one episode where this guy was so full of himself and two (no, make it three, four, five)-timed his wife with other women and he was all "They are the ones who approached and flirted with me so I'm not responsible" and "I'm just sharing myself with them". And he's not good-looking at all!

No reason, I just got a bit pissed off with this guy who thinks he's the most good-looking guy on the face of the planet XD
6 responses


• Philippines
18 Oct 11
Lol! Someone who understands me

I know right?! It's ok if he would just explain his side, but nooooo~ He would start making his own personal points like he was the one being chased or he's just sharing himself between other women XD

• Philippines
18 Oct 11
yeah face to face!LOL, I think the cases are really bizarre and odd as the looks in their eyes

. I think the cases are more bizarre than some of the cases we handled when I was " Barangay kagawad" (councilman) in our place LOL, in fact I saw an excerpt where they were altogether refused by their "Barangay" cause their case was just so hard to settle so they decided to square it off in that program LOL. Funny but it also make me sad sometimes to see how some of our countrymen had deteriorated morally


• Philippines
19 Oct 11
Well, that's the downside of it. It's showing the deteriorating morals some Filipinos have nowadays and at the same time, it's like broadcasting to the world that the barangay can't handle such situations themselves.

• Philippines
19 Oct 11
Another side to it I think is they get paid there or something otherwise I do not think anybody would just be that eager to be there, plus some people have a false sense of stardom like what we term as "sikat" even if it's in an infamous way of sorts



• Philippines
17 Oct 11
My husband and i used to watch this show until it was changed to an earlier time slot. We are always laughing at the two parties, specially when they cannot control themselves and physically fight with one another. It makes our night happy, seeing these people unabashedly let it be known to the world that they have this kind of attitudes and problems.


• Philippines
18 Oct 11
I don't regularly follow it. I only watch it when my aunt watches it or if I surf and see nothing worth watching on TV XD It irritates me to see guys who committed adultery and they think they're God's gift to women

but then, it sometimes amuses me to see gays on the show XD

• Philippines
18 Oct 11
I think nobody wants to see guys committing adultery.


• Philippines
16 Oct 11
Thankfully, I really don't have to suffer the indignity of watching such shows, since I can watch cable TV. I don't even watch local shows, except PBA and News. I'm always tuned in to NatGeo, Discovery, ESPN, NBA, HBO, Star Movies, etc., so I don't really have much time watching such types.

• Philippines
17 Oct 11
Hurray for Cable! I'm a cable subscriber too and that is the reason I was able to watch some US or any foreign shows that re really engaging and with quality. I not saying that the programmes we produce are low-quality or not worthy to watch but there are times when the story gets too long, too boring and too predictable. I finds the single episode plots of some US shows have a certain type of continuity. There is more variation, which I really liked.


• Philippines
17 Oct 11
Just imagine resolving an old grudge in about an hour plus commercials and what you get is pure trash of people trying to wash their garbage in public while enjoying their 15 minutes of fame. I think this kind of stuff should only be watched by adults and should be tagged r18

.

• Australia
17 Oct 11
So just like Jerry Springer, I imagine. However these types of shows seem more like 'for the gags' rather than for social resolution of a problem between the two parties. However they do make for excellent television, especially in this day in age where all the teens are glued to the television and would jump in excitement at other peoples pain and suffering, how unfortunate.