Blitz

United States
October 25, 2011 5:37pm CST
Blitz Starring Jason Statham and Luke Evans About a tough cop dispatched to take down a serial killer. Good movie but I like Crank betteer, lol. I expected Blitz to be just as good after all Jason Statham is great! It was still a decent movie but IMO not enough action.
3 responses

• Malaysia
26 Oct 11
this is an alrite movie..i like the villain.. very persistent..and full of content.. u must see the brand new Jason Statham movie.. plenty of action every minute..KILLER ELITE.

• United States
26 Oct 11
Yea. I just told my husband I wanted to see that one too. I save the action movies for when he is home so may see that one over the weekend!

• India
10 Jun 12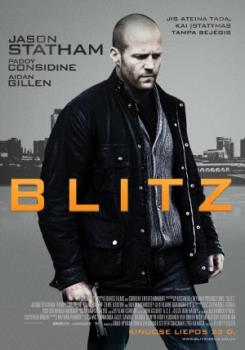 I did watch Blitz, it's a good action film. Jason Statham comes in as a ruthless cop trying to figure out a cop killer, a good film for Jason Statham fans ..

•
27 Oct 11
I saw the BLITZ movie last night, i expect for more actions yet,it was totally different then.. The coolest part of that movie is that when Jason Statham interrogates the serial killer right before jasson leaves the room ,he asked 1 question... it goes like this.."Oh..you call your name BLITZ?.....The_is that!?" ..... don't wanna say it :) !