how to maintain hair moisture?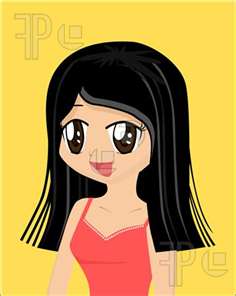 Philippines
4 responses

• Philippines
30 Oct 11
After you shampoo your hair, apply conditioner on it. Also you can try home remedies to make your hair shinier and smoother and this can help: http://www.livestrong.com/article/114421-home-remedies-smooth-shiny/ You can also share this concern on www.lifo.com where girls share their tips and views about beauty, fashion as well as celebrity styles.

• Philippines
31 Oct 11
hi jade! will check out on those websites that you mentioned! thank you and i am excited to explore those things and check those tips and views about beauty. happy mylotting!


• India
29 Oct 11
Olive oil and Castor oil are best solutions for your problem. Once in every two days apply warm olive oil or castor oil before going to bed. Ensure that you cover your pillow with some old clothes or towel so that the oil is not absorbed by your pillow. Then wash your hair with some mild herbal shampoos or things like shikakai. You will find the difference in 3 to 5 such washes(i.e. 10 days). Ensure that you massage your hair atleast for 10 mins. All the best!


• Philippines
31 Oct 11
hello padu! wow that is the first i have heard of castor oil used for the hair! thank you for sharing your secret. i might as well try it since i know where to find it. happy mylotting


• United States
29 Oct 11
I am not sure what country you are in, but here in the USA we have aveeno products, and there is one I use. Nourish + shine shampoo is what it is called, and as I said it's by Aveeno. Pretty good as it makes my hair shinier and softer as well.

• Philippines
31 Oct 11
hello somecowgirl! thank you for sharing the hair product that you are using. i think i saw an aveeno set of products here in our country and i shall look for that kind of shampoo.

thank you once again.

• United States
29 Oct 11
I always go to the local beauty supply store and buy Ion conditioning products or Last Call hair masque. They both only cost about 99 cents to 2 dollars each, and they work marvelous. For everyday conditioning, I use Nexxus Humectress. It's a bit more expensive, but it works very well and smells great! I have to make sure my hair keeps it's moisture too since it got very dried out from processing it so much. I'm trying to give it a break now!

• Philippines
31 Oct 11
hello there lilblondiemjd! thank you for sharing about the products that you use for your hair. i am afraid those are not available on the stores of where I am right now. you are right, hair goes dry because of too much processing. i also want to give mine a break