Have you ever watched Shaun the Sheep?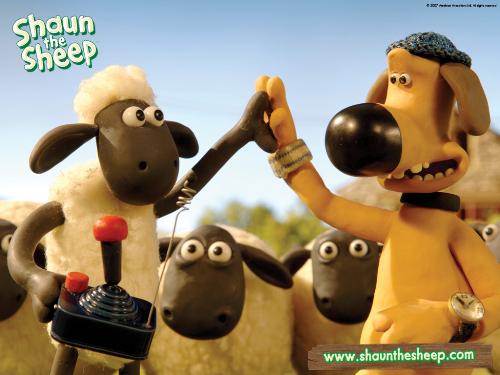 United States
October 31, 2011 10:29am CST
Shaun the Sheep is a British tv program. My kids love it and I think it's pretty cute. It's done in the same style as Wallace and Grommit, though I don't know if it's made by the same people or not. The farmer is an idiot, the dog runs the place, the sheep are hilarious. It's obviously not meant to be taken literally in any way. There is one episode where the sheep dress up as a person to go to town (they take the bus) to get pizza. The sheep pay for the pizza by trading a frog for it. The sheep are ingenious and great problem solvers. Right now, I'm watching an episode where the sheep are trying to get the farmer out of the pool so they can go for a swim. It makes me giggle and reminds me of the comedy from Looney Tunes cartoons. If you don't watch Shaun the Sheep, is there a program that you do watch that has that simple humor and reminds you of being a kid?
3 responses

• Philippines
1 Nov 11
Hi, I haven't watched Shaun the Sheep but I would like to try to watch it.

• India
31 Oct 11
My kids love it. My daughter has Shaun the Sheep T-Shirt and it is her absolute favourite T-shirt.

The sheeps are just adorable. I love when they are fighting with the pigs for any reason. The farmer is always clueless as to what is going on. Tom and Jerry, Oswald and Oggy and the Cockroaches are real popular with my kids these days. When my older daughter was 1, she loved Teletubbies, she outgrew them now, I guess. My younger daughter used to love In the Night Garden, now she moved over to Oswald.