Is pet indian python legal in india ?

India
2 responses

• India
10 Oct 12
No Ms Sheetal, In India wild animals can't be taken as pets under the Wildlife Act. So kindly contact the forest authorities of the area and and hand over the python to them, so that they can find a suitable forest home for the innocent animal. Regards, Kamaldeep Singh, Dy.District Attorney

• Philippines
24 Feb 12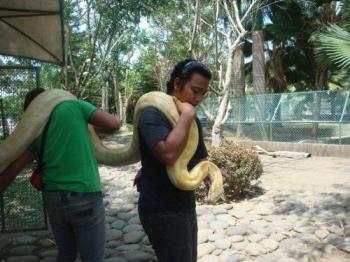 Well dear you have no Indian respondent. Probably nobody here knew. I myself do not know if this is legal in India. I think you should contact the proper government agency in charge of wildlife in your country if you really want to keep this pet. By the way, I supposed you are a brave lady. How could you ever wish to keep python as a pet. I fear this animal and all kinds of snakes a lot. But but...you even want to have python as pet. You are terrible!