What do you think of :----Itsuka Tenma no Kuro Usagi

November 13, 2011 8:49pm CST
The story is decent, not to bad, but also not to good. Well considering it is a 12 episode anime, they did a fair job of introducing the story and the characters. Where in episode 12 everyone already can get the sense of the producing trying to embed the intention of there being a second episode since nothing is really solve. I guess it get the viewers to look forward to the work. The artwork is pretty amazing. I like the way each and every character is displayed consider the personalities and attitude where could be referred to or closely related to other character is other anime.(at least it reminded me of them) What I don't like to much is how the white spot moving around in Saitohimea's hair, they may represent stars and letting people subconsciously know that she isn't human and all but at points it gets distracting. One distinctive feature about the art is the tips of each character's hair is a different color or a darker shading. Sounding wise is pretty decent, the opening and ending are not the best to suit the anime but not to the point where it doesn't fit at all. Also they used almost the same track for the whole thing. The characters are pretty much stock character where you have the general stupid main protagonist who later thinks for himself and wow the audience, then the self-loathing, genius friend with his loli girl. The main heroine who is rather very affectionate to the male protagonist which i find difference but rather enjoyable to watch and of course the jealous childhood friend who later takes on the rather evil side of the story but finds light in the darkness. Overall it a pretty good anime. The artwork is once again great. Story can get your irritated at time but this is an introduction to the anime, the main stuff comes in season 2 if there is one. And if your a fan of zombie, vampire and supernatural genres then this is a suggestion for you. I'll end it off with a question: It still makes me wonder what does a rabbit has to do with this story, although they mentioned it in the last episode, and a displayed a hidden rabbit a few time. i don't get it.
1 response

• Philippines
14 Nov 11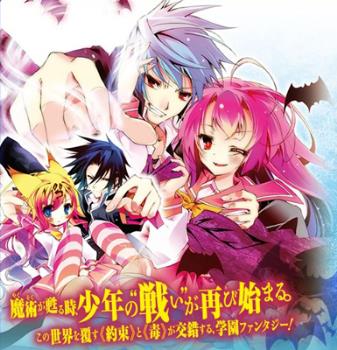 I have not watched this anime but by the length of your discussion, you got me interested.

Maybe they are trying to associate rabbits to vampires? We know rabbits are very popular in Japan. It's one of the cutest things for them. And vampire is one of the hottest craze so maybe they're trying to combine it?