do u like reading books?

Pakistan
November 20, 2006 1:31pm CST
i am a avid reader and i think there r certain benefits of reading books such as avid readers: * read better write better concentrate better * are quicker to see subtleties * have an easier time processing new information * have a better chance for a successful, fulfilling adult life * have many interests and do well in a wide variety of subjects * develop an ability to understand how other people think and feel * acquire the ability to sift information and to understand how unrelated facts can fit into a whole * tend to be more flexible in their thinking and more open to new ideas what do u think?
1 response

• United States
20 Nov 06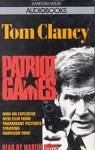 I like reading, but i am usually too busy with stuff like school and work to sit down with a book, and i would rather watch a movie because it seems like less work. I'm lazy. I do read books though when i get the chance.