Should make extra Money !!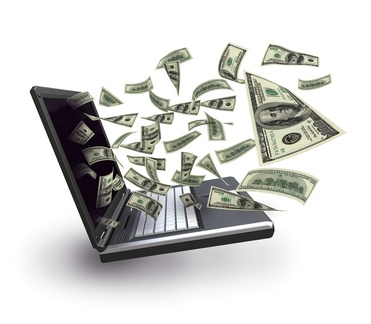 India
November 21, 2011 11:32am CST
This month, i don't know how, but my bank account reached near to 0. Never happened before. I used to be a better Money planner. There was a small accident with my Car, 7000inr, dad asked for 5k inr, house rent, internet, phone, Snacks, milk,.. oh my god, i have almost bankrupt. Can't depend on the bloody crappy salary my company gives. Need to make more, need to switch job. I feel i have more potential in myself, which is not being used. I was lazy till date, should change attitude. Folks suggest me ways i can earn legally and not end up in any Scams.
4 responses

• Romania
23 Nov 11
If you have some money and want to make more, I think you should try to invest some like shares or stocks. I know a site where you can trade shares and don't need to much money. I don't know how safe it is. They have 4 years and didn't found anything bad about them on internet. I invested last week and next month i should get my dividents and will tell you if it's true or not. If you want the site, add me as friend.

• India
24 Nov 11
What is this. some kinda barter system.. haha.. You don't have to demand, u can also add me as ur friend :-)

• Philippines
13 Dec 11
Hi! I don't know if I can be of any help, cause just like you I'm looking for extra income. That is the reason why I'm here at Mylot, trying to find out how much I will earn in a month. I tell you what, I have a previous online earning a couple of months ago that gives me stable of $250 - $350 a month. This is true, not a scam... The secret to finding a suitable site, is to know first your interest. My interest is to provide technical support by answering questions about electronics, appliances, websites, computers, drivers, software and anything relates with internet problems. Some sites paid you for providing the answers for these categories. The site I was referring was Fixya.com. Previously, this site offers a $2-$10 paid questions. It means if you are an approved expert on this site, they will be sending you questions and when you provide the answer and the asker accepted you, the payment will go directly to your account. Sounds easy if you are a skilled technician, the hardest part is getting approved on their expert program. But that was before. Last September, the Fixya site level up, they no longer offers the expert program, rather, they offer the Market Place. It some sort of advertizing your expertise on their site and when someone purchase your expertise to answer their problems, that is the time that you will be paid. Just to let you know, since September until this month, my earning is only $36.50 with only 7 purchased. I still got one site, just like this Fixya site. I'll let you know if your interested. Unfortunately, this site also become unresponsive as of this month. A really bad online earnings for the end of this year. I was hoping though that Fixya will return back to its original setup next year and the other site should work again next year.

• United States
21 Nov 11
since you're a beginner you won't earn much money because you need to know many things. For example i say you just seen this as making extra cash for a while, and before you sign up for any other site do research about it to see if its legit in blogs and in different sites. myLot can help you earn some extra cash, not a lot though only if you get referrals.

Good luck my friend!

• India
21 Nov 11
Hi frnd,I m also looking for the similar thing...If u get this plz tell me...ok.. Smile..